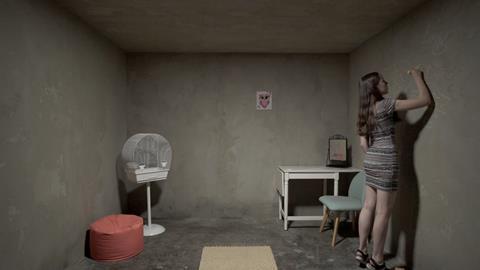 "What do you like in Amsterdam?," a little girl called Sophia recently arrived in the Netherlands, is asked at the start of Niki Padidar's All You See. "Nothing," she replies.
A Somalian woman who has been in the Netherlands for "25 'frickin' years" (as she puts it) talks about the questions she is always asked. "Where is she from?" is one. The locals struggle to accept her as Dutch. "Are you used to the cold?" is another
"I recognise things in what they say or who they are," says Padidar, who moved to the Netherlands from Iran aged seven. "Sophia really reminds me of how I was when I was her age. I remember when we first got to Holland, I was really disappointed. I kept saying, 'What are we doing here? When are we going back?'
"You feel kind of stuck when you are small because you don't have a say in it. You don't have control of the situation. All you can do is complain."
All You See is Padidar's debut feature and the opening film of the International Documentary Film Festival Amsterdam (IDFA), taking place from November 9-20. Padidar is a writer and artist as well as a filmmaker. She has directed sex education shorts about condoms and has written a bestselling book which tries to answer children's questions about puberty and relationships.
All You See has unlikely roots. At the premiere for the director's first film, the 2015 short Ninnoc (which screened at IDFA and the Berlinale), one of the producers met her parents. "He said you have to make a film about your parents," she remembers. "I was like, 'No, I'm not going to make a film about my parents.' But we started talking about the old days, when I came to Holland, and he said 'just write things down'."
Padidar began to jot down ideas and the film grew momentum. Joost Selen, the producer of Ninnoc, introduced her to producer Menna Laura Meijer of mint film office and they secured backing from Dutch broadcaster VPRO.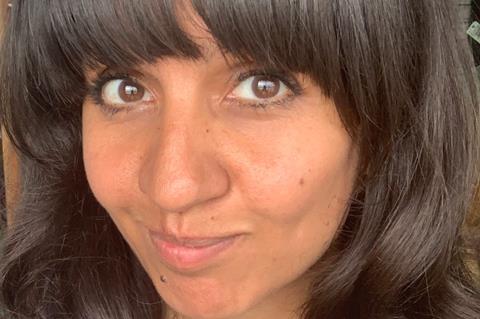 All You See includes footage of Padidar's grandfather's house in Iran. It was a comfortable, elegant place where she felt "very protected, very loved." She was surrounded by a big family. "Even though this regime was there and there was this war, I had a pretty good life. I was seven and so I was in my bubble. I thought if we are going to leave all this behind, I am sure we are going to go to some kind of paradise. I was really looking forward to this world that would be even better than where I was already."
'We were alone'
Then came that sinking feeling after she arrived in Holland. "Everything was grey. We were alone. One of my first memories was that my mum was carrying these big bags," says Padidar, describing her arrival in her new home country. "We ended up in this really horrible neighbourhood [in Amsterdam]. Now, it's a good neighbourhood but back then people peed in the corridors and there was drugs and prostitution. It was a shock for me. I couldn't understand why we left all that behind to come and live here…in this hellhole." The neighbours would ask her parents if they knew how the doorbell worked, "just assuming they're idiots."
What does she think about Holland today? She laughs at the question. "I think it got a little more nuanced. I've lived here practically my whole life," she says. "I am at home in Holland. I have a lot of friends and family…but you keep being reminded of not belonging here."
All You See uses stylised sequences shot in a studio of its protagonists cooped up in rooms, looking like creatures in a zoo. "That was the first image I had when I was thinking about this film," Padidar explains. "When…you end up in a new world where everything is different and strange, it's a reality only you can see and feel. Other people don't see that part of you. You live in two worlds… These rooms were the parallel universe or reality that the main characters live in, but others can't experience."