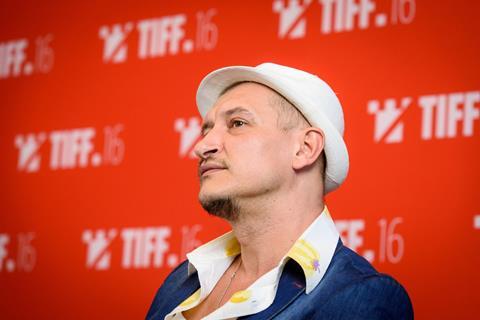 The Transilvania International Film Festival (TIFF) was co-founded by producer-director Tudor Giurgiu and film critic Mihai Chirilov in Romania's second city of Cluj-Napoca in 2002. It rapidly became the nation's most important film-related event and this year's physical edition marks its 20th anniversary.
TIFF opens today (July 23) with a gala screening of Spanish director Cesc Gay's comedy The People Upstairs on Unirii Square as part of a new collaboration with the San Sebastian film festival. The festival will run until August 1.
Artistic director Chirilov talks to Screen about the position the festival holds on the international festival circuit, its mission to promote and support Romanian cinema, and his outlook on the next 20 years.
What do you think makes TIFF stand out as an event on the international festival circuit?
It's been important for us to keep that special atmosphere alive from the early days. This includes our Romanian hospitality which always makes our guests feel at home here, the festival team's free spirit as well as the diversity of the films that can constantly surprise, and the beauty of Cluj-Napoca.
TIFF originally started as an audience festival and has always aimed for a mix of films which also includes audience-friendly ones and especially those coming from non-English speaking territories. Moreover, we are probably the only festival to consistently dedicate an annual focus to a neighbouring country, in our case with the Hungarian Day showing the latest titles of Hungarian cinema.
Which new Romanian films being shown in the festival have the potential to find an international audience?
This year we will probably have the largest number of Romanian films ever shown at TIFF as our way of showing support for the local industry following the pandemic.
Screening Radu Munteanu's Intregalde right after its premiere in the Cannes Directors' Fortnight is sure to attract even more attention among those industry at TIFF. The form and content of Oana Giugiu's second feature documentary Occasional Spies, about the British Intelligence recruiting Jewish immigrants to find Allied POWs behind enemy lines during the Second World War, and should generate a lot of interest and potential debate.
Moreover, the festival careers of the two Romanian films in the International Competition, Eugen Jebeleanu's Poppy Field and Bogdan George Apetri's Unidentified, are far from over and can be reignited by the physical presentation in Cluj.
As usual, most of the Romanian shorts will travel because there are lots of festivals already in touch with me about this year's line-up - they want to be there when a new filmmaker is born.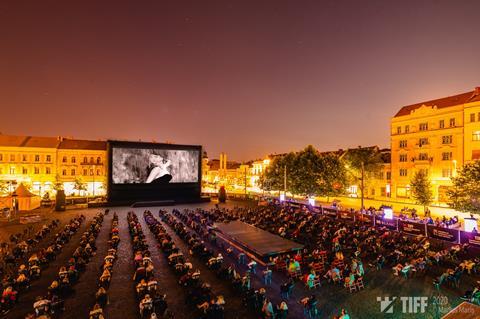 How does the TIFF industry programme help to nurture a new generation of directing and producing talent?
From the very beginning, TIFF positioned itself as a festival wanting to discover new talents and then follow the directors' subsequent careers by showing their next films. The last decade has seen a stronger focus on industry events with the creation, for example, of the Transilvania Pitch Stop co-production platform whose past winners have included Theodora Ana Mihai's La Civil, fresh from Cannes with the Prize for Courage.
We are also keeping pace with the times by introducing a new festival section this year called Coming Up Next to show under the radar TV series as well as the training programme Drama Room for directors, producers and screenwriters from the region who are interested in developing and producing series and mini-series.
Which films are you particuarly excited about introducing to the audiences in Cluj?
I've always been keen to show edgy films like Michel Franco's New Order from Mexico this year, because TIFF has never shied away from giving these kind of films the right context since they can then generate some of the most furious debates.
I'm also really looking forward to the diverse selection of films in the Spanish Focus with its mix of established names and fresh new talents, and would like to make special mention of the Lithuanian film The Flood Won't Come in the International Competition. It's one of the best films about war that I've seen recently and also one that takes huge risks about a difficult subject.
How the festival has changed in the past 20 years and where do you see it going in the next 20?
The festival started with two cinemas and 50 films and now has almost 20 locations, nearly 200 films and more than 100.000 participants. More and more filmmakers want to have their films shown at TIFF and we are now looking to cater for all types of audiences with something like a cross between a supermarket and a boutique.
Looking to the next 20 years, our project EducaTIFF [launched in 2009] for children and teenagers has been important for ensuring that we have an audience with a passion for cinema still coming to TIFF in the future. In addition, we are wanting to find ways to work with the young visual artists coming from the internationally renowned Cluj art school and build up connections that can be mutually beneficial for the years to come.