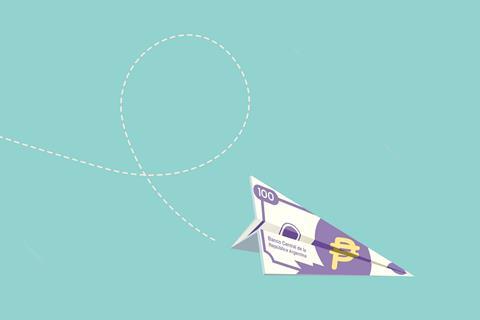 One of the biggest talking points of the upcoming Ventana Sur market in Buenos Aires (December 2-6) will be what incoming centre-left president Alberto Fernandez can do to support Argentina's audiovisual industry.
His government takes office in December and all eyes will be on its attempts to lead the country out of a devastating economic crisis — it is mired in recession, having seen more than one-third of the population fall below the poverty line and inflation rise to more than 50%.
The weak peso will help visiting North American and European delegates, for whom the exchange rate has almost doubled in their favour since December 2018. Regular US attendees include Cinema Management Group (CMG) and APL Film, and each have been active at previous editions of the market. Two years ago, CMG's Edward Noeltner acquired sales rights to Peruvian animation Ainbo — Spirit Of The Amazon, which is scheduled for delivery in late 2020.
Taking stock of the event's annual budget (in pesos) has forced Ventana Sur organisers to implement tough choices. Once again, some attendees have been asked to pay for their own flights, and the market has introduced an accreditation fee that ranges from $55-$88, as well as a $330 fee levied on private table rentals in the central Avenida de Negocios area where buyers, sellers and producers negotiate on titles and packages.
The market's co-founder Jérome Paillard of Cannes' Marché du Film, which runs Ventana Sur in collaboration with Argentina's national film body INCAA, remains as upbeat as ever. Paillard insists the market retains its allure as the place for the international industry to do business with the Latin American industry. "The good news is [the changes have] been a way to see how important Ventana Sur is for attendees. We have not seen a big drop," says Paillard. There were 2,572 attendees in 2018. He notes that despite the table rental fee, 43 companies have booked, compared to 33 last year.
He is bullish about Ventana Sur's prospects. "There is no question the market will continue. It will take some time for the economic situation to get better. For the new government, cinema will still be an important area."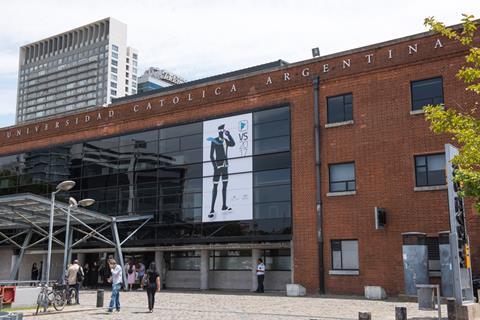 Last year's event introduced a greater focus on television and streaming services in Ventana Sur's conference sessions, an emphasis that stems from the TV career of the head of Argentina's INCAA, Ralph Hayek. There is expected to be more of the same this year, and Paillard notes several buyers from the streaming platforms who operate specifically in Latin America will be on site.
They could have plenty to choose from. The Ventana Sur industry programme covers the Primer Corte selection of films in post; the Copia Final for completed titles; Javier Fernandez's Blood Window genre sidebar; an animation sidebar; and Proyecta, the selection of co-production projects organised by Ventana Sur and San Sebastian Film Festival.
Argentina's entertainment industry remains productive and fosters world-class content-creators, with a thriving new-media sector in the capital. Efforts to foster a superior infrastructure to facilitate inward investment are showing signs of bearing fruit. Earlier in the year, Rio Negro in the south became the first province in Argentina to offer a 15% cash rebate for qualifying international productions. Film commissions around the country are striving to provide similar support.
National film commissioner Ana Aizenberg has worked to promote not only regional schemes, but the Latin American Film Commission Network, which will once again convene at Ventana Sur to promote stronger ties between the Latin and Caribbean entertainment sectors.
The UK is sending over a delegation of eight producers, there are 10-15 coming from Spain and others from Italy and France. "We want to develop this part of Ventana Sur more — co-production meetings," says Paillard.
At a time when the anaemic peso will hinder local participants to some extent, co-production meetings and the relationship building that comes with them could emerge as one of Ventana Sur's strongest suits.