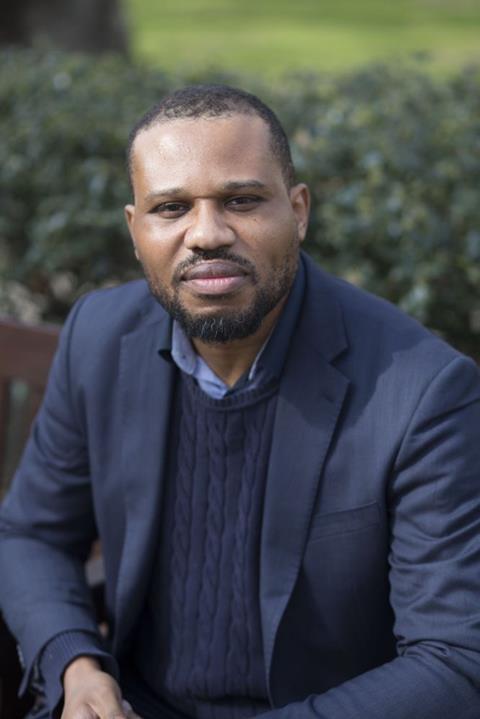 Emmanuel Anyiam-Osigwe is chairman of the British Urban Film Festival (BUFF), which he founded in 2005. He reveals who inspires his viewing choices, following the talent he first noticed at the festival and why it is a great time to be a Black creative.
My editorial nose comes from Menelik Shabazz, who was one of the first prominent Black British filmmakers. I worked for him at the [now-online] Black Filmmaker Magazine (BFM), which he started in the late 1990s. I'm guided by my wife [writer/director Clare Anyiam-Osigwe], who has a lot more time than I do!
I'm guided by talent who have featured as part of the British Urban Film Festival and go on to appear in higher profile projects. The most recent example is actress Ruby Barker who features in Bridgerton but first came to my attention in How To Stop A Recurring Dream — a UK feature I watched as a festival submission last summer. Other talent who have secured bigger gigs include writer and actress Isis Davis [who appeared in Heyday Films' The Secret Garden] and writer Stephen S Thompson [who made the TV movie Sitting In Limbo about the Windrush generation for the BBC and Left Bank Pictures].
I keep track of how Black films and TV programmes are doing at the box office and in viewing figures. There's an age-old misconception that not many Black people are making or watching things that are commercially viable; I try to find a way to disprove that factually. I've put out lots of [social media] posts detailing viewing figures. The reaction from both strangers and people I know is a little satisfaction — it's clearly something that matters to people both inside and outside the industry.
I follow Ashley Clark [curatorial director at Criterion Collection] on social media. He is primarily in the US but does a lot of work with the BFI. Nels Abbey, who wrote a book called Think Like A White Man: A Satirical Guide To Conquering The World… While Black, talks about these issues on radio and TV. Marcus Ryder, who has released a book [Access All Areas: The Diversity Manifesto For TV And Beyond] with Lenny Henry. Charles Thompson is one of the reasons I'm in the industry — he was at BFM and went on to found the Screen Nation Film & TV Awards. Simone Pennant does a lot of work getting people into the industry through The TV Collective, which supports diverse talent working in film, TV and digital.
It's very important that we all have something of value to bring to the discussion. Especially after what happened last year with Black Lives Matter, a lot of the people I've talked about have come to the fore. It's a great time to be a Black creative right now — we've just got to keep up that energy, keep up our beliefs in how we feel we should be represented.