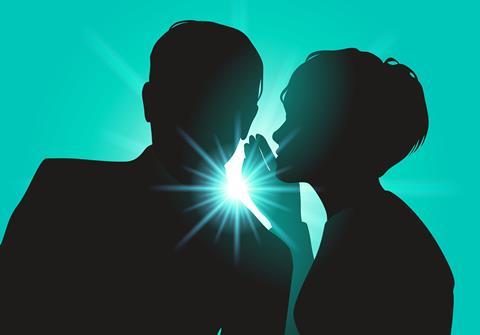 For the first in our new series of Awards Whispers for the 2020-2021 awards season, Screen canvasses anonymous Ampas and Bafta voters about their thoughts on the online viewing portals, how rigorously they are watching the 15 films assigned to them by Bafta this year for the first time and their early favourites.
Producer 1, female, Bafta and Ampas voter
How are you getting on with the viewing portals?
I really like them and find them easy to use although nothing replaces the cinema experience of a beautiful film. I prefer the Ampas portal as it's set out in a way that you see more films on a page, therefore find them more easily.
What I appreciate on the Bafta portal is the access to Q&As – although Q&A hosting in the virtual space is still a bit hit-and-miss; I don't understand the point of the chirpy ingénue host approach in an industry context – nor the lovefests between actors, which has dominated the Ampas Q&As I've seen.
Are you watching all the films in your Bafta group?
Like every new mechanism, this may need some refining, but it's a step in a more balanced direction. My Bafta group is very manageable (15 films) but my Ampas required-viewing list is frankly huge (about 50 films!) – and given everything else going on it, it is daunting.
So yes, I was irritated at the idea of having to watch another iteration of Ben Affleck as an alcoholic man who can't express his feelings, but I have been viewing my assigned films dutifully and sat through it.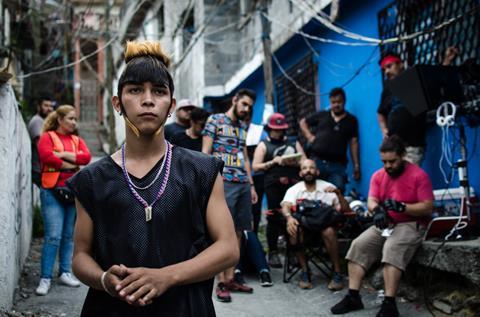 On the other hand, there have been pleasant surprises. I always opt in to the international film category and that's where most of the gems lie this year too (proportionally at the very least). I loved Mexico's entry I'm No Longer Here – speaking to the ache of simply being on your own terms, of the delicate space of adolescence, of finding your tribe. I loved the way that dance and movement was given a sacred place in the film, it spoke to feeling free – such a tonic in these times.
Another unexpected gem, Lesotho's This Is Not A Burial, But A Resurrection, is absolutely stunning: delicately paced, reflective and moving cinema. Like a meditation for our times.
Any more standouts?
Babyteeth by Shannon Murphy is sensational. The buoyant mischief of first love seeps through every carefully orchestrated element – from its sensational cast, to the gorgeous hues of its colour palette, and the melodies of its evocative soundtrack. It is a film brimming with emotion, with life, with love. The premise, heartbreaking as it is, underlines a wry but delicate sense of humour that runs throughout – that illness turns everything upside down.
And System Crasher by Nora Fingscheidt is an absolute sucker punch. It centres around a 'system crasher' – a young girl so challenging to deal with that every attempt to stabilise her situation by social services fails. There is no lack of care, of willing structures, of love around her – but it's not the love she wants or needs…. She simply wants her mum, who is unable to care for her and the gaping hole she leaves is too wide, too deep.
The film actually crossed out of the realm of fiction for me. I was thinking about it days after seeing it, wondering about that child, and how she was. The script is watertight with realism that jars but doesn't dwell on the bleakness of the situation – there is something luminous about this child, you will her to find her way just as everyone around her does. Young actor Helena Zengel is simply astonishing.
Filmmaker, male, Bafta and Ampas voter
How are you getting on with the online viewing portals?
I'm really not liking [them]. It takes a real effort to remember to watch films because I don't see them sitting there reminding me. Casting to my TV from the computer just doesn't work for me. It physically works, but in terms of ease of forwarding and the ease of watching, it's not great.
Are you watching all the films in your Bafta group?
This year has been a lot tougher than most with coronavirus. With children and the delays and uncertainty of the show's dates, I'd say I'm actually way behind where I would want to be in terms of watching films.
Casting director, female, Bafta and Ampas voter
How are you getting on with the online viewing portals?
It's great everything is in one place but you can't stream to watch on your television and because we are all working remotely everything is focused around our devices and it's starting to take its toll on my eyes. I really miss seeing films in the cinema.
Are you watching all the films in your Bafta group?
I find it helpful being designated films to watch. No one can watch everything and it's a relief not to have to, unless you want to!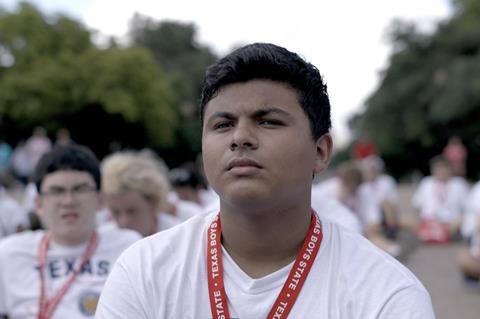 Any standouts so far?
The central performance from Riz Ahmed in Sound Of Metal, the great energy in White Riot and Daniel Kaluuya in Judas And The Black Messiah. Never Rarely Sometimes Always is one of the best films I've seen this year and Boys State really surprised me. So clever and winning.
Executive, male, Bafta and Ampas voter
How are you getting on with the online viewing portals?
I have to admit that although I have been an advocate for going digital for a while, it is far easier to see and react to the screeners that come through physically.
Are you watching all the films in your Bafta group?
Still catching up with films, and I do start with my designated films. The advantage of the index over the physical DVDs is that they are all easy to view, see the summary and then decide if you might want to watch it now or later.
Any standouts so far?
Overall I feel the range of films is very soft compared to most years. That's an obvious conclusion caused by the pandemic, but it's a shame that there do not seem to be any strong frontrunners yet.
Executive, female, Bafta voter
How are you getting on with the online viewing portal?
The tech is pretty good, and amazing to see everything laid out in one place and being pretty easily searchable. I'm watching everything via the TV rather than on a laptop so it's a bit dependent on whether screen mirroring is working well, which is always a bit hit-and-miss.
I'm not travelling at the moment so doesn't matter for this round, but slightly regretting not asking for DVDs as watching films is a perfect way to see out a long train journey or flight.
The thing that really annoyed me was the watermark slap bang across the middle of the screen for Promising Young Woman. What was Universal thinking? I disliked the film quite a bit, but I'll never know how much of that was due to being treated as if my viewing experience was secondary to an out-of-control piracy protocol.
Are you watching all the films in your Bafta group?
I am trying to be rigorous as I think it's a really good idea, and I'm happy to sign up to this level of responsibility to make sure everything is seen. But my goodness, some of those 220 plus films are hard work, right? And of course there's the FOMO of seeing what other groups have been given and being a bit jealous.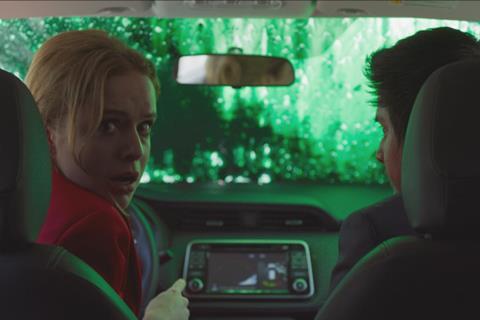 Any standouts so far?
The one that has really stayed with me is Michel Franco's New Order – a riot, in every sense. Not sure what it's saying in the end but I appreciated the luscious evocation of upper-class Mexican life, juxtaposed with darkness, anger and horrific violence and abuse. I also really liked Another Round – a more nuanced film.
Closer to home, Limbo is a standout and I hope it gets recognition by UK audiences the way that it's been celebrated (mostly virtually, sadly) at so many major international festivals. Rich in humanity, warmth and humour, every frame is a tableau. A true signature piece.
Acquisitions executive, male, Bafta
How are you getting on with the online viewing portal?
It's ideal to have all of the films under consideration available to stream in one location. Having said that, I think Bafta should invest more in the user experience and make the platform available via mobile apps, which makes screening or casting to TV sets easier. I've continued to ask for DVDs as a back-up, but I feel very conflicted about it. It's such a waste of resources.
Are you watching all the films in your Bafta group?
I am following the rules. It's not a huge burden and it feels good to be helping the entire academy make better decisions. We need to make it as fair as possible. Also, I have seen a couple of films that I might not have given a chance and I've really liked them. I also love the new filtering options that allow you to search for films by women or BAME cast and crew etc. I think that's been a huge improvement and has helped me prioritise inclusion. We all need to fight against unconscious bias at all times.
Any standouts so far?
Sound Of Metal really surprised me. Riz Ahmed was excellent in it and the technical production was superb. Francis McDormand, who can do no wrong, excels in Nomadland. I loved the documentary Boys State, it's incredibly entertaining.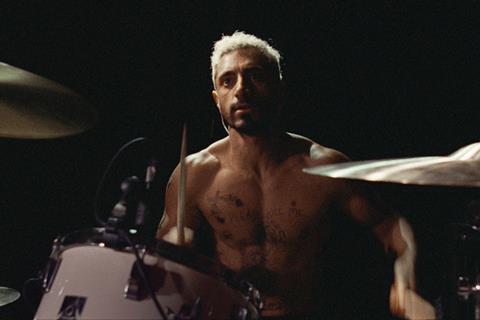 Limbo and Saint Maud are the best British debuts in my opinion and I was impressed with Beginning and Apples in the 'not in the English-language category'.
Producer 2, female, Bafta
How are you getting on with the viewing portals?
It's a great move obviously to eliminate all that plastic and create more of a level playing field. It's quite a bit more effort to work out what to watch though, it's a lot easier to glance at a DVD cover and make piles of the ones you want to watch first.
It would be great if the portal were more interactive. On the BIFA portal you can mark films as 'viewed' which really helps when you are working out what's left to watch.
Also, and this could very well be 'user error' because technical things I'm involved with often are, but the search engine is not that sophisticated. It doesn't seem possible to search by actor or director – you have to write the film's title correctly, which requires you to know what the title is.
The dream would be a fully interactive platform where you can drag films into 'seen', or 'watch next', or even write notes about what you thought, especially if you are in the chapter for something technical where you'll want to remind yourself later.
Are you watching all the films in your Bafta group?
I really commend the plan to help create a more level playing field, it's important, and I think assigning films could be a simple strong solution, as long as people dutifully view everything on their list. But despite believing that, I haven't actually watched many of them yet which is shameful.
It might take a bit more nudging and cajoling for it to work. If the viewing portal were more interactive and my designated films were starred or on a separate tab I would be much more likely to remember. I'm also on one of the BIFA juries and I watched every one of my assigned films, but it was highlighted on the portal, and there were regular reminders, and obviously being a smaller jury there is more of a sense of responsibility to make sure all the films get equal coverage.
Any standouts so far?
Babyteeth is my favourite film of the year. I thought it was a brave and beautiful piece of storytelling because it left out as much as it put in, it was such an intricate tale about a complicated family at this intense time in their lives. We drop in on them in these moments where they're choosing to put on a brave face and live in the moment and you know that in between the scenes there's been so much anguish, because we glimpse it breaking through behind the smiles. All the performances are incredible, and the cinematography got right under the skin of all these fraught dynamics. I didn't stop thinking about it for days afterwards.
Saint Maud is one of the best and boldest debuts I've ever seen. I loved it not just because it's a mind-blowing piece of cinema, but because it's such an inspiring example of what British independent film can be. Without stars, with a first-time filmmaker supported with public money, it went to Toronto and blew everyone's socks off and then sold the world not because of the names involved but just because it's really, really good. It's lovely to think that's still possible.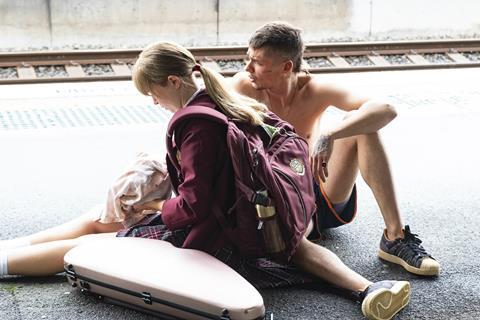 Commissioning executive, male, Bafta and Ampas voter
How are you getting on with the viewing portals?
Despite the 'convenience' of both, I am really missing going to screenings. Not just because streaming films simply cannot deliver the same impact, but also a significant element of the awards period is the conversation that flows among members before and after screening and events. That's obviously more or less absent.
The Ampas app on Apple TV is very user-friendly and at least I get to see those movies on a big-ish screen. I tend to use BAFTA View on my laptop which is fine but not exactly a 'cinematic' experience.
Are you watching all of the films in your Bafta group?
I dip in and out of my Bafta group 'list' and use it as a reminder to broaden my viewing beyond just the titles I want to see or have heard most about… which I guess is what it's there for, right?
Any standouts so far?
Nomadland is a proper movie made for the big screen even if I watched it on a small screen. It's relevant and resonates with the time we are living in without forcing the issue. You go on a truly emotional journey as well as getting an insight into characters that are rarely portrayed. It has (yet another) wonderful performance from Frances McDormand.
Collective is devastating and moving and stays with you long after viewing. Also a brilliantly conceived doc that takes you on a journey of discovery as if the uncovering of corruption, lies and deceit was happening in real time… almost feels like a narrative thriller at times.
And Another Round. In general I've found the foreign-language titles to be much more exciting and interesting pieces of filmmaking than the English-language selection, which is often the case but seems particularly true this time around. I love Scandi black comedy and this is a near perfect example with a fab performance by Mads Mikkelsen who should be in the best actor conversation.
Most overrated? The Trial Of The Chicago 7!