The UK TV presenter and actor turned writer/director of Pirates explains why he rates podcast and YouTube reviews over written ones, and how he plans to start his own film club.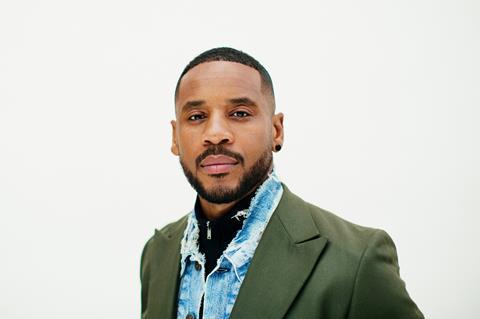 I'm lucky because my brother is in film — he's costume designer Cobbie Yates. He did The Silent Twins. We talk about film and go to see stuff together all the time. Recently we watched the Gabrielle Union A24 film [The Inspection].
My circle of friends from growing up somehow all found themselves in film. I started out on MTV with my friend Yemi [Bamiro] around 20 years ago. I was presenting, he was directing. He's just finished a film that was at [BFI] London Film Festival called Super Eagles '96. He always recommends really good stuff and we've got similar taste. The last thing he recommended on our pals' group chat was Romain Gavras' Athena. We were blown away by it.
I built a movie theatre in my house that seats up to 20 people. It's the best thing I ever did. As someone who grew up in a council flat with not much space, I get emotional when I talk about it. I go to the movies on my own and I watch films at home alone all the time, but I do think conversation afterwards is the best thing. I'm going to start a little film club in my house, where we have dinner after we watch a film and talk about it.
I would never watch a movie on my phone — I can't do that to a filmmaker. The last resort is my laptop if I'm in a hotel room in another country and I've got no choice. But I try my hardest to see things on a big screen.
I don't read reviews as much as I listen to podcasts. I prefer the discourse. I like to hear people have an opinion and go back and forth. I was recently listening to The A24 Podcast with the Daniels [directors Daniel Scheinert and Dan Kwan] on it, plus Daniel Radcliffe. They were talking about Everything Everywhere All At Once. It was just lovely hearing them talk about filmmaking.
Although I don't read many reviews, I watch reviews on YouTube. Karsten Runquist is a filmmaker and he posts about one video a month, going through what he has watched. His perspective is really smart. I also watch Red Letter Media [from US filmmakers Jay Bauman and Mike Stoklasa]. Their videos feel like [irreverent 1990s football commentary show] Fantasy Football League with David Baddiel and Frank Skinner, but for film.