French beachfront festival unveils full line-up.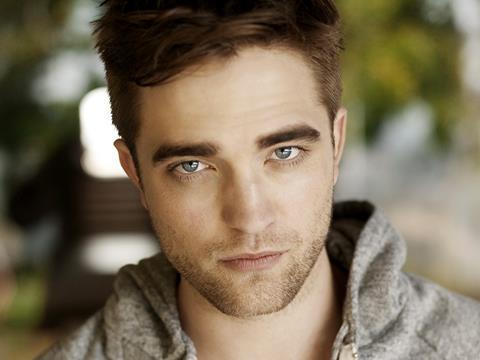 Scroll down for full line-up
The Deauville American Film Festival (Sept 4-13) is to honour Robert Pattinson and Elizabeth Olsen with a new prize, the New Hollywood Award.
The 41st edition of the beachfront festival, taking place in the northern French resort of Deauville, announced the new prize at its line-up press conference on Monday (Aug 24).
Both stars are expected to attend the award ceremony. Other big names expected to attend festival include Keenu Reeves, Jake Gyllenhaal and Orlando Bloom.
Competition
A total of 14 films will screen in competition including Chloé Zhao's Songs My Brothers Taught Me, which premiered at Cannes, Ramin Bahrani's 99 Homes and Jeremy Saulnier's Green Room.
French director Benoit Jacquot will preside over the competition jury including writer Pascal Bonitzer, actress Louise Bourgoin and film-maker Louis-Do De Lencquesaing.
Opening and closing films
As previously announced, Baltasar Kormákur's mountaineering drama Everest will open the festival, just two days after its world premiere at Venice.
The festival said the director and cast – featuring Jake Gyllenhaal, Keira Knightley and Josh Brolin - would fly in for the French premiere.
Denis Villeneuve's Mexican border-set thriller Sicario, which world premiered in competition at Cannes, will close Deauville.
Both titles are screening in the festival's Les Premieres selection focusing on English-language fare due to go on general release in France in the coming weeks.
Other titles screening in the selection include Bill Condon's Mr. Holmes, Terrence Malick's Knight of Cups, and Sleeping With Other People, the latest film from director Leslye Headland (Bachelorette).
The screening of Knight of Cups is part of a larger lifetime achievement tribute to Malick, who is revered in France, which will also include screenings of The Tree of Life and To the Wonder.
Tributes
It is among a slew of high-profile homages being laid-on by the festival this year.
Deauville is also feting actors Reeves, Bloom, Ian McKellen and Patricia Clarkson, all of whom are expected to attend.
McKellen will attend a screening of Mr. Holmes while Bloom's presence will be marked with Elizabethtown.
There will also be tributes to blockbuster maestro Michael Bay, who will attend screenings of Pain & Gain and Armageddon, and Quentin Tarantino's long-time producer Lawrence Bender.
The festival has also programmed a tribute to Orson Welles to mark the centenary of his birth.
Television
For the sixth year running, the festival will also showcase a number of eagerly awaited US TV shows, under the Deauville Saison 6 banner.
This year's selection includes the first three episodes of Michael Connelly and Eric Overmyer's Los Angeles crime series Bosch which has yet to screen in France.
Deauville 2015
COMPETITION
99 Homes, dir. Ramin Bahrani
Songs My Brothers Taught Me, dir. Chloé Zhao
Cop Car, dir. Jon Watts,
Dope, dir. Rick Famuyiwa
Tangerine, dir. Sean Baker
Day Out Of Days. dir. Zoe Cassavetes
Babysitter, dir. Morgan Krantz
Dixieland, dir. Hank Bedford
Emelie, dir. Michael Thelin
James White, dir. Josh Mond
Madame Bovary, dir. Sophie Barthes
Krisha, dir. Trey Edward Schultz
Green Room, dir. Jeremy Saulnier
Diary Of a Teenage Girl, dir. Marielle Heller
LES PREMIÈRES
Everest

dir. Baltasar Kormakur (opening film)

The Man From U.N.C.L.E

.

, dir. Guy Ritchie

Trainwreck, dir. Judd Apatow
Danny Collins, dir. Don Fogelman
Experimenter, dir Michael Almereyda
Sleeping with Other People, dir. Leslye Headland
Knight of Cups, dir. Terrence Malick
Knock, Knock, dir. Eli Roth
Pawn Sacrifice, dir. Ed Zwick
The Prophet, dir. Roger Allers
Life, dir. Anton Corbijn
Mr. Holmes, dir. Bill Condon
October Gale de Ruba Nadda
Ruth and Alex, dir, Richard Loncraine
The Green Inferno, dir. Eli Roth
Sicario, dir. Denis Villeneuve
LES DOCS DE L'ONCLE SAM
Altman, dir. Ron Mann
Hitchcock/Truffaut, dir. Kent Jones
Janis, dir. Penny Lane
Steve McQueen: The Man & Le Mans, dir. Gabriel Clarke, John McKenna
This is Orson Welles, dir. Clara Kuperberg, Julia Kuperberg
The Wolfpack, dir Crystal Moselle