The winds of change are blowing through Dubai International Film Festival (Dec 10-17) which, after a period of strategic upheaval, has emerged with a renewed focus on local fare.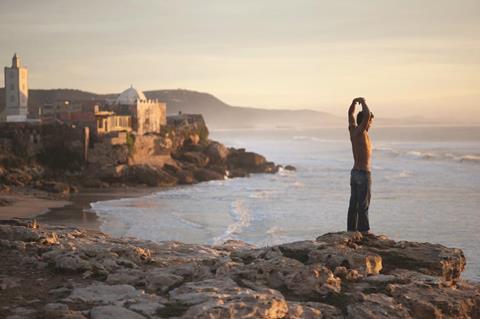 Rumours about the future of Dubai International Film Festival (DIFF) swirled about the global festival circuit for much of this year, some even suggesting the event was on the verge of being axed.
But reports of its imminent demise, to misquote Mark Twain, appear to have been greatly exaggerated.
DIFF will unfold for its 11th edition starting December 10 with a reinforced commitment to showcasing Arab cinema and a new focus on supporting the distribution of local fare in the Gulf and wider Arab world.
"We are not going anywhere. We are very much here to stay," asserts DIFF managing director Shivani Pandya. "After our 10th anniversary last year, we decided to take a look at what we'd been doing over the past decade and what we want to achieve going forward.
"It was a lengthy process and we couldn't say anything until we had the new strategic plan signed off," she continues. "I think we perhaps made a mistake by staying so quiet for so long, which started the rumour mill turning."
The management team's analysis revealed that, while development and post-production initiatives for Arab films had proliferated in the region — resulting in an increase in local fare — few of these productions were finding audiences at home.
"When we set up the festival, we were the only ones supporting development and post-production in the region, but since then a number of other programmes have been launched," says Pandya. "We decided it was time for a step-change and to start looking at how we could help the distribution of Arab films."
She uses Saudi Arabian film-maker Haifaa Al Mansour's Bafta-nominated film, Wadjda, as an example of the challenges facing local films.
The movie generated respectable art-house receipts across Europe and the US — drawing some 500,000 spectators for Pretty Pictures in France and grossing $1.34m for Sony Pictures Classics in the US — but hardly anyone saw it in the Gulf.
'This is a film that belongs to the GCC, starting with its selection for Gulf Film Festival's Script Market, through to post-production, which was supported by DIFF's Enjaaz programme, and then the Arab Muhr win at the festival," says Pandya. "But it hardly got any attention here.
"For years we've seen the industry suffering in terms of distribution and we feel it's time to try to change this," she adds.
Fresh initiatives
At the heart of the new drive is Dubai Distribution Programme. Under this initiative, local distributors Gulf Film, Front Row Filmed Entertainment and Kuwait National Cinema Company alongside exhibitor VOX Cinemas, have agreed to acquire and release at least one Arab title from DIFF's 2014 line-up.
"This means they will invest time in looking at and researching the titles at DIFF, as they do in any major market around the world, and try to figure out which ones could be commercially viable," says Samr Al Marzooqi, head of Dubai Film Market.
As part of Dubai Distribution Programme, the festival is also laying on a day of talks about distribution, to educate local producers and directors.
"They have unrealistic expectations about what distributors will pay for their films. When you hear that a mainstream Egyptian comedy got an MG [minimum guarantee] of just $10,000 for the Gulf and Kuwait, it gives you an idea of what MGs are. Distributors are good at paying returns on admissions but they're not prepared to carry the risk up front."
Al Marzooqi is also trying to encourage more broadcasters to attend Dubai Film Market. "In the Middle East, the TV market is the biggest market while film is struggling. At a time of convergence, when the gap between TV and film is closing, it makes sense to try to get the broadcasters here," he adds.
Al Marzooqi also thinks Dubai Film Market's December dates make it an ideal venue to launch and do business on upcoming productions being put together for the Ramadan season in June and July, when viewing figures peak across the Arab world, as families watch these shows following their fast-breaking Iftar meal.
"The cycle of these Ramadan shows is that they start developing ideas over the summer, green-lighting towards the end of the year and then shooting in early spring in time for Ramadan," explains Al Marzooqi.
Beyond the physical market, DIFF also plans to reinforce its online Cinetech Catalogue to transform it into a proper sales and acquisitions platform where local and international buyers can go to find Arab films.
"The offering will be curated, not just everyone and everything, and the aim will be to show the very best films coming out of the Arab world," says Pandya.
Project markets axed
The new accent on distribution, however, comes at the cost of DIFF's project development-focused programmes, Dubai Film Connection and Interchange, a joint initiative with TorinoFilmLab and European producers body EAVE with the support of the European Union's MEDIA Mundus. Both have been axed. "Our resources are limited so we couldn't keep Dubai Film Connection and Interchange and create the new distribution programmes," says Pandya.
The festival's Enjaaz post-production fund and IWC Filmmaker Awards, which give $100,000 to an up-and-coming Gulf film-maker, remain intact. Shortlisted projects for the latter this year comprise Saeed Salmeen Al Murry's Going To Heaven, Ahd Kamel's Sandfish and Abdullah Boushahri's The Water.
DIFF has also partnered with Samsung to launch a short-film contest, the winner of which will be awarded a trip to Cannes, where their film will be screened in the Short Film Corner.
"It's really business as usual. There's no dramatic downsizing or cutting or whatever, but rather a question of positioning the festival to highlight elements that are important to the Arab world, to this region and most importantly to the GCC and UAE," says Pandya.
Arab films shine at diff
In keeping with its rebooted commitment to Arab cinema, DIFF's programme features one of the strongest selections of regional cinema since the festival's creation.
This year sees a record number of films competing for the Best Muhr Fiction Feature award, including Emirati director Waleed Al Shehhi's Dolphins; veteran Egyptian director Daoud Abdel Sayed's paranormal drama, Out Of The Ordinary; and Palestinian film-maker Khalil Al Mozian's Gaza-set Sara 2014, revolving around an honour killing.
There is considerable local excitement over Al Shehhi's Dolphins, the tale of a young boy coping with his parents' separation, which won the IWC award last year and was also supported by Enjaaz.
A number of other up-and-coming local film-makers will have their work showcased in the Gulf Voices sidebar including Saleh Nass's Central Market from Bahrain, revolving around a delivery boy at a local market, and Iraqi director Ali Kareem Obaid's Hassan In Wonderland, chronicling the impact of war on a group of boys whose playground is a car cemetery in Baghdad.
"Our goal with Gulf Voices is to provide an unapologetic, insightful portrayal of life in the region while supporting exciting young artists," says DIFF artistic director Masoud Amralla Al Ali.
The popular Arabian Nights programme will screen Jan-Willem van Ewijk's Atlantic, about a Moroccan man who tries to windsurf to Europe, and Emirati director Ali F Mostafa's pan-Arab road movie, From A To B, which proved a hit at Abu Dhabi Film Festival.
"We generally don't show films that have been showcased at other festivals but it's an Emirati film and we thought it would be great to support Ali and give him visibility in his home town of Dubai," says Pandya.
On the international front, the Cinema Of The World selection includes a number of awards season titles, such as Bennett Miller's Foxcatcher, Morten Tyldum's The Imitation Game, Jean-Marc Vallée's Wild and Andrea Di Stefano's Escobar: Paradise Lost.
"A fabulous collection of films are going to be showcased in the international programme, many of which look set to be awards-season contenders," adds Pandya.