CEO and executive producer Brad Parks and executive director Rod Beaudoin will lead the event, set to run from September 23-27.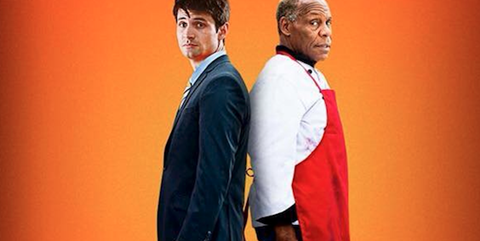 Parks funded the acquisition of the festival last year as it rebooted as a champion of social causes and alongside Beaudoin is reaching out to international partners and embracing new media and "cutting edge entertainment".
This year the festival - whose motto is See Good | Do Good | Feel Good — programmed 20 narrative features, 27 documentaries and 38 shorts from 3,019 submissions and has included social impact TV and social impact streaming projects incorporating Vine and YouTube content.
Parks brings more than 15 years of experience in community engagement and social commerce software and served for more than a decade as vice-president of The Hanleigh Companies, America's first direct underwriter for Lloyds of London specialising in entertainment, professional sports and high-net-worth corporate risk management.
Beaudoin has more than 20 years of festival programming and entertainment experience and helped launch the Beloit International Film Festival in 2005.
"Our goal is to demonstrate the power of cinematic storytelling as a tool to fuel positive social change," said Parks.
"The Hollywood Film Festival is connecting the dots," added Beaudoin. "Many of Hollywood's celebrities are heavily involved in important global causes, so overlapping is eminent. But with digital technology, our cultures are colliding more now than ever and audiences globally are responding to the inspiration of social content."
Four Showcase Opening Night Films are Scott Ehrlich's Pearly Gates, Eshom and Ian Nelms' Waffle Street (pictured), Eric Weber's Outliving Emily and Eugene Corr and Roberto Chile's Ghost Town To Havana.
Screenings include the world premiere of Francisco J Ricardo's F For Franco, Jefery Levy's The Key and Phil Allocco's The Truth About Lies.
The festival will feature themed days and each day will honour one of its six jury prize-winners.
For further details click here.