The second half of the EFF explored the progress of the European Commission's Digital Single Market strategy.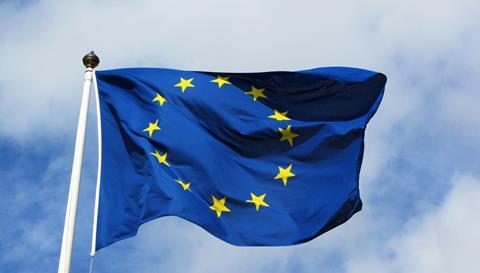 Speaking during the second half of the European Film Forum in Tallinn on Monday (Nov 21), Jorgen Gren, advisor to Andrus Ansip, European Commission (EC) Vice President for the Digital Single Market, said the strategy was "right on track."
Gren sketched out the current state of play for the DSM following the previous unveiling of proposals for portability and a package of measures for copyright, including increasing cross-border access to content, stepping up the reduction of piracy, and developing tools for producers to conduct negotiations with platforms.
¨The Vice President [Andrus Ansip] is somebody who likes to go according to plan. The only thing not out yet is the one on data, and that will come out at the beginning of January,¨ Gren explained.
He also pointed out that negotiations on these proposals will now be proceeding with the institutional partners of the European Parliament and Council, with a decision on portability expected early in 2017.
Gren stressed that these proposals for facilitating greater portability did not constitute "a back door to cross-border access or pan-European licenses", as has been feared by many in the European audiovisual sector.
"We believe very, very strongly that consumers really feel the need to have some kind of roaming situation for their content, to find their content and take it with them," he said.
Heresy, what heresy?
In a discussion on the potential winners and losers in the digital race, UNIC President Phil Clapp expressed himself "very optimistic" about the future of Europe's exhibition sector.
Responding to the DSM proposals, he said that there would be "the devil in the detail [about] clarity on the actual operational aspects" in the EC's plans for greater portability of legally acquired content.
Moreover, he suggested that there was "a need to be realistic" about the extent of leverage a small producer or distributor would be able to exert vis-a-vis aggregators like Netflix or Amazon for negotiating the best deals.
Clapp admitted that it was "almost heretical" to say that too many films are coming into Europe's cinemas, but cited the example of the UK market where 800 films were released theatrically last year.
Of the 800 releases, he revealed the top 90 titles has amassed 91% of the total box office, with the remaining 710 chasing just under 10% of the box office.
"Some of these films would probably have worked better in other business models," Clapp argued.