EXCLUSIVE: 12 Polish premieres include Menashe and Makala.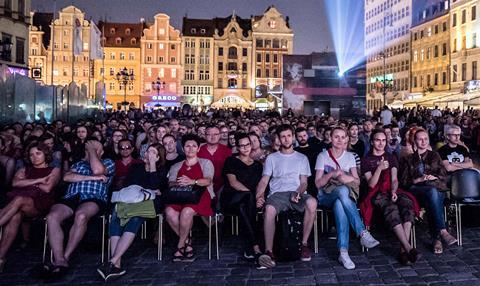 This year's New Horizons International Film Festival (August 3 – 13) competition in Wroclaw, Poland, will see 12 Polish premieres vying for the Grand Prix award.
The premieres include three Polish films: A Heart of Love, by director Łukasz Ronduda, a biopic about Polish art scene couple Wojtek Bąkowski and Zuza Bartoszek who are played by Jacek Poniedziałek and Justyna Wasilewska; Norman Leto's Photon; and Karlovy Vary winner The Birds Are Singing in Kigali by Joanna Kos-Krauze and Krzysztof Krauze.
From Mexico will be director Michel Lipkes dark story Strange But True and Natalia Almada's Everything Else, which stars Babel and Amores Perros actor Adrian Barraza in the lead role.
Mexican director Sergio Flores Thorija, a former student of Bela Tarr, will bring his Bosnia-set movie 3 Women about three women living in Sarajevo who wish to change their lives.
Menashe by Joshua Z. Weinstein is the first film since the second world war to be made in the Brooklyn Chassidic community, almost entirely in Yiddish.
German Valeska Grisebach observes the growing tension between German workers and locals on the Bulgarian-Greek border in Western. Meanwhile, her compatriot, Sandra Wollner, shot coming-of-age story The Impossible Picture on 8 mm film in the style of a home video.
The Serbian movie All The Cities Of The North by Dane Komljen is a collage about ghost-zones and people who have abandoned the modern world, while the Danish film Winter Brothers, by Hlynur Pálmason, is a surreal and absurd journey into a working village in the middle of a forest.
Finally, Emmanuel Gras's Makala, which previously played in Cannes' Critics' Week, shows the struggle of a Congolese farmer for survival.
The Grand Prix jury includes last year's winner, Tamer El Said (In the Last Days of the City), Israeli director Hadas Ben Aroya, Polish actress Agnieszka Podsiadlik, Argentine director Gaston Solnicki (the subject of a retrospective in Wrocław) and Brazilian producer and festival programmer Gustavo Beck.
The festival will release its full lineup tomorrow [July 12].