EXCLUSIVE: Chinese drama centres on the culture of hit-and-run incidents in the country.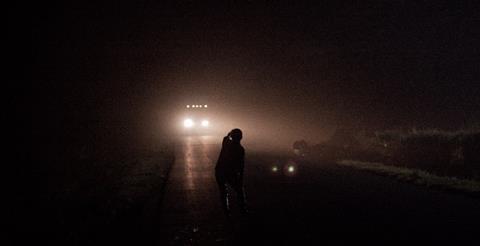 Hong Kong-based Asian Shadows has picked up worldwide rights excluding China and North America to Johnny Ma's Old Stone (Lao Shi), which premiered in the Forum strand of last month's Berlin Film Festival.
The film, which marks Ma's feature debut, follows a taxi driver in a small Chinese town who faces losing his job, friends and family after refusing to follow custom and do a hit-and-run.
Produced by C2M Media and Shanghai Junrui Cultural Communication Co, the film will receive its Asian premiere in the Young Cinema Competition at the upcoming Hong Kong International Film Festival (HKIFF). It also has two press and industry screenings at Filmart. Producers on the film include Wu Xianjian, Chi-an Lin, Jing Wang and Sarah Stallard.
Asian Shadows has also sold French rights to Wang Bing's documentary Ta'ang, which also premiered in the Berlinale's Forum and is screening in HKIFF, to Les Acacias.
The documentary feature shows everyday life in a largely unknown conflict. While sections of the Ta'ang minority fight for independence against the Burmese army on the border with China, women and children seek refuge in provisional tents dotted around the valleys of the region.
Paris-based Les Acacias also distributed two previous Wang Bing films in France, Til Madness Do Us Part (2013) and Three Sisters (2012), both of which debuted at Venice.
In addition, Zhang Yang's Paths Of The Soul has been sold to Japan's Moviola, which is planning a summer 2016 release of the film.
Asian Shadows has also sold Pema Tseden's Tharlo to Icarus Films for the US and Canada as well as Day For Night for the UK, where it will receive a theatrical release.
Paths Of The Soul and Tharlo are also screening at HKIFF.