EXCLUSIVE: Korea's Finecut has picked up Circle Of Atonement, the feature directorial debut of Park Eun Gyoung and Lee Dong Ha, whose credits as writers include The Terror Live.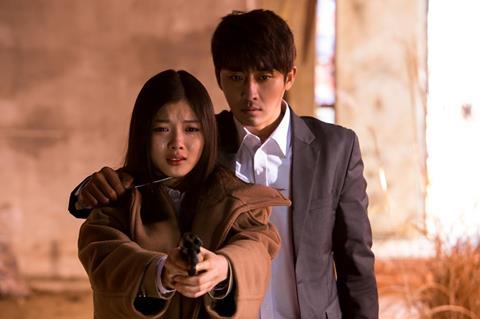 Up-and-coming star Son Ho-jun from Death Bell and TV series Reply 1994 plays a high school teacher who lost his fiancee years ago while Sung Dong-il (Miss Granny, Mr Go) plays the detective that investigated her murder. Kim You-jung plays his teenage daughter who grows close to the teacher, sharing intimate secrets.
Produced by Film Dorothy and presented by Sansoo Ventures Inc. in association with CGV Arthouse, the film wrapped shooting last week.
Finecut also sold The Royal Tailor to Japan (The Klockworx), China (Lemon Tree Media Company), Taiwan (AV Jet International Media), Malaysia and Brunei (Hwa Yea Multimedia) and worldwide in-flight rights (Emphasis).
The Klockworx and Hwa Yea Multimedia also picked up Fashion King for their respective territories.
Bong Joon Ho-produced Haemoo sold to Australia/New Zealand (Madman Entertainment) and Turkey (Fabula Medya).
Montage sold to German-speaking territories (Edel).
Finecut has a market screening of Ha Jung-woo's Chronicle Of A Blood Merchant in Filmart and Im Kwon-taek's Revivre and Park Jung-bum's Alive at the Hong Kong International Film Festival.