Animation launched at EFM secures first sales.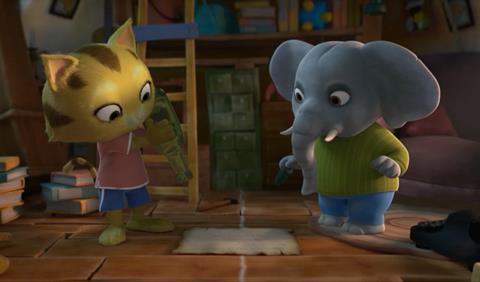 LevelK has revealed the first international deals for upcoming family animation The Incredible Story of the Giant Pear.
The film, which LevelK launched sales on at EFM in Berlin last month, has been sold to Korea (Yejilim Entertainment), Iran (Century 21), Hungary and Romania (ADS Service Ltd.) and Estonia (Estin Film).
The Incredible Story of the Giant Pear is based on a children's book by Jakob Martin Strid, which will be published in China later this year having previously been published in eight languages, selling sold more than 100,000 copies.
Phillip Lipsky (Ronal The Barbarian) and Jørgen Lerdam (Little Brother, Big Trouble: A Christmas Adventure) direct.
The story is about a cat named Mitcho and an elephant named Sebastian, living in the idyllic village of Solby, who go on a great journey to find the missing mayor and uncover the titular giant fruit.
The film is in production now for Nordisk and Danish animation powerhouse A Film. Thomas Heinesen and Trine Heidegaard produce while Henrik Zein and Malene Ehlers serve as executive producers.
Backers for the $3.4m project include the Danish Film Institute, NFTVF and DR.