The competitive international pay-TV arena has been highly profitable for studios. But mergers across the industry mean that many territories have only one major buyer. John Hazelton reports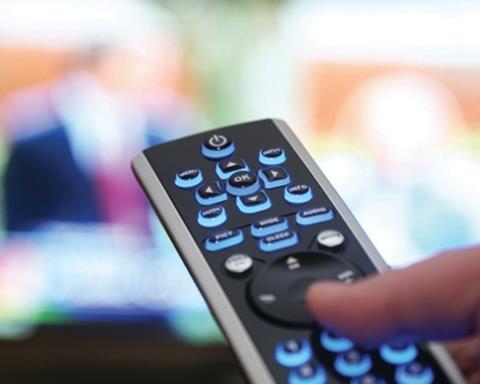 The international pay-TV market was once a gold mine for the Hollywood studios. In the late 1980s and 1990s, as commercial television blossomed around the world, a number of international territories briefly supported two or more competing pay-TV film channels that bid furiously against each other for rights to the studios' theatrical movies.
For the studios, the competition paid off handsomely. According to unreleased Motion Picture Association figures reported by author and blogger Edward Jay Epstein, the Hollywood majors' aggregate worldwide pay TV revenue climbed from $1.6bn in 1990 to $5.6bn in 2003.
Over the first half-decade of the new century, however, a round of channel mergers transformed the international landscape, leaving territories including the UK, France, Spain, Germany and Italy with single monopolistic buyers of movie rights.
"It's still a great proposition if you're a pay-Tv channel and you've got the studios' premium movies in the window"

Gary Marenzi, MGM Worldwide Television
"From the studio perspective it's a turn for the worse," says Richard Broughton, senior analyst at research company Screen Digest. "It means they have no one else to sell to, unless they want to go to one of the minor providers, or even go direct, which in either case would probably end up producing lower revenues."
Still, studio sales executives maintain that in most regions of the world pay-TV rights to Hollywood movies are still a valuable commodity.
In Europe, while advertising-supported free TV networks have suffered because of the global economic crisis, pay networks relying on subscription revenue have, in some cases at least, fared better (see table, opposite).
And while sports programming has eclipsed theatrical movies as the continent's biggest pay-TV growth driver, movie channels in Europe have not handed over as much screen time to original series as their counterparts in the US have.
"Movies are more ubiquitous and the windows are compressing," concedes Gary Marenzi, co-president of MGM Worldwide Television and a veteran of the European pay-TV scene, "and sport or big event programming is becoming more important to attract people to sign up.
"But that said," Marenzi adds, "it's still a great value proposition if you're a pay-TV channel and you've got most or all of the major studios' premium movies in that pay window."
Europe's pay-TV giants
The UK is one of the studios' most important European markets, thanks largely to the success of British Sky Broadcasting, whose nine strands have nearly 9.9 million subscribers and spend $2.9bn (£1.9bn) a year on programming.
In 2009, Sky Movies cut its programming costs by $4.6m (£3m) to $428.5m (£278m) and in its 2010 results announcement the company said it has benefited from "improved terms on recent renewals from some of the major studios".
But even if Sky is tightening its purse strings studio executives are bullish about the service's recently announced 3D channel. And they also point to emerging IPTV services as new UK customers for library and second-window movie rights.
"Few territories have as many new subscription-VoD offerings as the UK," says Gina Brogi, senior vice-president, worldwide pay television, Twentieth Century Fox Television Distribution (whose owner, News Corp, also owns 39% of BSkyB).
Spain and Germany are more problematic for the studios. In the former market, Sogecable's Digital+ platform, which includes the Canal+ movie channel (no longer connected to the French service of the same name), has struggled because of piracy, local economic conditions and, studio executives suggest off the record, its business plan. In Germany, Sky Deutschland (45% owned by News Corp) has found it difficult to attract subscribers because of high cable penetration and the strength of Germany's free TV networks.
"Few territories have as many subscription VOD offerings as the UK"

Gina Brogi, Twentieth Century Fox Television Distribution
Cinephile France, home to Vivendi-owned pay-movie channel pioneer Canal Plus (which has 12.5 million subscribers and screens more than 400 films a month), has always been a vital market for the Hollywood studios. It became particularly enticing two years ago with the launch of France Telecom's mobile/PC/TV pay service Orange, which re-introduced competition to the territory two years after the merger of Canal Plus' CanalSat and TPS.
Orange signed multi-year deals with Warner and MGM (Canal Plus has deals with the other studios) and, though there are concerns that another merger may be on the cards, the studios are for the time being making the most of the competitive environment.
"Both of those services pay handsome prices and they're also both interested in TV programming to diversify their offerings," says MGM's Marenzi. Competition is also a factor again in the Italian pay market, where Sky Italia (fully owned by News Corp), with its 4.7 million subscribers, is facing up to Mediaset's digital terrestrial pay service Premium, with its 4.4 million subscriber count. Premium benefits from the deals — covering pay as well as other Italian TV and new media rights — that its parent signed with Universal and Warner three years ago. Sky Italia has deals with Fox, DreamWorks and Paramount.
Latin America was a fast expanding pay-TV market until the global recession slowed the pace of growth. But even now the region is seen as a healthy outlet for movie product, with well run pay operators including HBO Latin America (in which US pay network HBO recently increased its ownership), pan-regional network Cinecanal (owned by Paramount, 20th Century Fox and Universal) and Brazilian pay network Telecine (whose joint venture partners are Globosat, 20th Century Fox, Paramount, Universal, MGM and DreamWorks).
Asia, meanwhile, offers the studios both challenges and opportunities — either to sell to national pay outlets or to work with pan-regional operators such as News Corp's STAR, which broadcasts over 60 services,including several movie channels, in 10 languages to more than 300 million viewers in 53 countries (News Corp also has stakes in a number of local pay channels).
Ben Pyne, president, global distribution at Disney Media Networks, sees the region as being in the early stages of its development. "I think there's a lot of growth left even in Japan," he says, "which is a mature market but one where we have a very strong relationship with [25-year-old satellite broadcasting company] Wowow."
And MGM's Marenzi suggests that as pay offerings become more sophisticated the opportunities will multiply: "When you get to the point that you can really target households and have many more pricing tiers based on different kinds of programming, that's when you're going to see the economic benefit,"he says.
With Western European and Latin American markets now mostly mature, the greatest future potential for studio movie sellers appears to lie in parts of the world where pay TV has yet to fully develop. Eastern Europe is becoming an important market for US movie rights, with Poland's Canal Plus-owned Cyfra+ and HBO Central Europe (now wholly owned by the US pay company) among the buyers. And huge opportunities could await in Russia, where the free TV market is vibrant but multi-channel pay TV has yet to take off.
Among the markets yet to be tapped in Asia, of course, is China, but so far piracy and strict government regulation have severely limited the possibilities. Even global pay-giant News Corp appears wary, having recently sold a controlling stake in many of STAR's Chinese assets to government-backed private equity fund China Media Capital. While he is "very bullish on the potential in Asia for the studios", Disney's Pyne confirms that China is "a longer-term proposition".
Pay-tv output deals: US and Europe
US
Home Box Office 20th Century Fox (2007-2017), DreamWorks Animation (up to 2013), Universal Pictures (2007-2015), Warner Bros.
Showtime DreamWorks Studios (2010-2015), The Weinstein Company (2009-2016), Summit Entertainment (2008-2012), CBS Films.
Starz Walt Disney Studios (1993-2015), Sony Pictures (2006-late 2010s).
Epix Paramount Pictures, Lionsgate, MGM, Roadside Attractions (2009-2011; up to 22 films), Samuel Goldwyn Films (2010-2011; up to 20 films).
UK
BSkyB Sony Pictures, Paramount Pictures, 20th Century Fox, Universal Pictures, Disney, Warner Bros.
France
Canal Plus 20th Century Fox (2007-2011), Universal Pictures, Paramount Pictures, DreamWorks Studios/DreamWorks Animation (2005-2010), Sony Pictures, Spyglass Entertainment, The Weinstein Company, EuropaCorp.
Orange Warner Bros, MGM, Gaumont, SND.
Germany
Sky Deutschland Disney, Paramount Pictures, Universal Pictures, 20th Century Fox, Warner Bros, Sony Pictures, DreamWorks, MGM, Constantin Film.
Italy
Sky Italia DreamWorks, 20th Century Fox, Paramount Pictures, MGM.
Mediaset (Premium) Universal Pictures (2009-2011; value $500m), Warner Bros (2008-2011; value $600m).
Spain
Sogecable (Canal+) 20th Century Fox, Paramount Pictures, Sony Pictures, Warner Bros.
Sources: Screen Digest, published reports
Profits from main European Pay-TV Groups, 3007-09 ($m)
2007
2008
2009
% Change 2008-09
British Sky Broadcasting (UK, 50 channels)
$244.6m
$198.5m
$496.8m
150.30%
Vivendi (Groupe Canal Plus) (France, 67 channel)
$512.1m
$721m
$834.5m
14.80%
Grupo Prisa (aerea audiovisual) (Spain 43 channels)
n/a
$629.7m
$532.3m
-15.60%
Sky Deutschland (Germany, 16 channels)
-$66.5m
-$344.1m
-$866.4m
-151.20%
Source: European Audiovisual Observatory $1 = €0.78