BSkyB pioneered the lucrative UK pay-TV market for movies. But there are concerns about the power it wields when it comes to premium movie rights, and some critics argue the broadcaster should be doing more for UK production. Geoffrey Macnab reports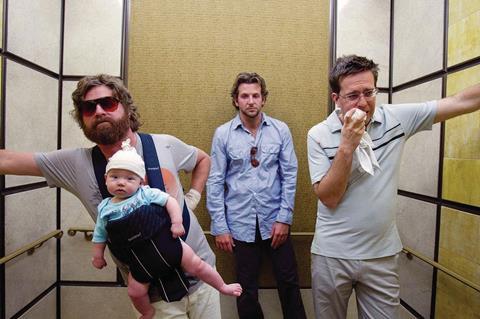 As the influence of Sky Movies has grown, so has the criticism levelled against it. UK producers and independent distributors grumble about how hard it is to get their movies onto Sky's 11 movie channels and about Sky's perceived reluctance to become involved in the British film industry.
Meanwhile, communication industry regulator Ofcom has been asking whether British Sky Broadcasting Group (BSkyB) has been restricting the distribution of premium movie rights.
Amid such debates, it is easy to forget that 20 years ago, there were no pay-TV windows in the UK. Sky's subscription movie channels, which reach around five million subscribers across the UK and Ireland, are worth hundreds of millions of pounds to the film industry. BSkyB argues that the success of Sky Movies is good for the film industry as a whole and points out its own pioneering role in setting up subscription movie channels. By doing so it created a revenue system where none existed.
Broader tastes
When Sky Movies was launched in 1989 film, alongside sport, was seen as an integral part of the Sky identity. In 2010, the picture has changed. "We're a much, much broader company now, and deliver to broader tastes," says Ian Lewis (pcitured), director of Sky Movies and Sky Box Office. "We offer a very, very wide range of content now and it isn't just about sport and movies now. We're investing significantly in our general entertainment. We've significantly increased the amount of production we make through Sky 1 with our drama." Lewis also points to Sky's content deal with HBO, announced earlier this summer, which gives it exclusive rights to all of HBO's catalogue.
Film clearly remains an important element within the Sky mix. BSkyB won't reveal details of the proportion of its reported $2.9bn (£1.9bn) budget for content in 2010 that is being spent on movies. However, Lewis points out that Sky invests "very, very heavily in content and that includes British content. Some of that British content comes to us from the smaller British distributors. Some comes via the studios because the producers themselves choose to sell the rights to the studios."
Sky has output deals with the studios and with one or two UK independents. eOne, buttressed by the success of the Twilight franchise, recently sold a package of films to Sky. Entertainment Film Distributors, which previously released the New Line titles in the UK, also reportedly has ― or had ― an output deal: BSkyB representatives decline to give details of the company's output deals.
Niche partnerships
The focus is strongly on Hollywood product and on films that have already proved their mettle at the UK box-office. However, Sky also targets smaller niche titles, some of which will be foreign language and some of which will be British. Lewis insists that the range of movies shown on Sky's movie channels is far broader than some of its critics acknowledge. Lewis cites the recent partnership with Artificial Eye (through which it has made such films as Fatih Akin's The Edge Of Heaven and Todd Solondz's Life During Wartime available on pay-per-view at the same time as their theatrical release) as an example of Sky's flexibility.
"Part of what we are trying to do with Sky Movies is cater to all tastes, from blockbusters to award-winning foreign-language titles as well," Lewis states. "Particularly with those smaller titles, if they do get a theatrical release in the UK, it's likely to be on from 20 to 25 screens. If you are a fan of Fatih Akin's films, you could find yourself 50 miles away from a cinema. It makes sense then that you have the ability to watch it in the home rather than wait four months for the DVD to come out or to watch on pay per view."
The hitch, as far as other independent distributors are concerned, is timing. They know that exhibitors frown on innovations that eat into the theatrical window. As part of the Curzon Group, Artificial Eye has its own cinemas. Other distributors aren't in the same position. They also point out that pay-TV for films in the UK is a buyer's market ― and that the only buyer in town is Sky.
"Sky Movies is trying to cater to all tastes from blockbusters to award-winning foreign-language title"

Ian Lewis, Sky Movies and Sky Box Office
Lewis insists that Sky Movies is ready and willing to partner with the UK's indie distributors. "In the last two years, we probably licensed films from about 90 different distributors," he says. "One of the reasons why companies like Artificial Eye, Revolver and Metrodome have been interested in working with us in some of these more innovative approaches to distribution is because of our marketing ability. I'd love to hear from more distributors on initiatives like that."
BSkyB's distribution venture with Odeon, Odeon Sky Filmworks, appears to be on hold currently. "We're not actively seeking additional movies now because there are already enough movies out there to satisfy our customers," Lewis says of the partnership through which such films as Australian comedy Kenny and Jennifer Lynch's psychological thriller Surveillance were brought to the British market. The production arm Sky Pictures, which had a mandate to invest in UK films, closed back in 2001.
Ofcom has argued that BSkyB is restricting the distribution of premium movie rights and that this is also affecting the VoD market. In August of this year, Ofcom referred the market for pay-TV films to the Competition Commission, referring to concerns about two specific markets: The "rights to movies sold by the major Hollywood studios to broadcast films for the first time on pay-TV" and the wholesale supply of pay-TV packages containing movie channels, based on those rights.
Sky has defended its position robustly. Its representatives dismiss the idea that consumers are starved of choice, or that they are paying too much or that there is no innovation in the market. In a world of cut-price DVDs and rentals, players like LoveFilm, Amazon, BT Vision and Virgin Media, and terrestrial channels with aggressive film buying policies, Sky Movies clearly faces plenty of competition. It continues to invest in new services for its customers, for example its forthcoming 3D movie channel. Moreover, BSkyB already has wholesale deals in place with others, principally Virgin Media, which offers both the Sky Movies linear service and in time will also offer the Sky Movies VoD service.
Factfile
BSkyB/Sky Movies
There are 9.86 million Sky TV customers in total
Adjusted group revenue for the year ended June 30, 2010, was $9.2bn (£5.9bn)
Approximately 90 of the top 100 movies at the UK box-office every year will screen on Sky
Sky offers 450 movies a week on 11 channels
British film investment
"To have such a major film platform in this country and not to invest in indigenous film seems to me just wrong," producer Rebecca O'Brien of Sixteen Films states bluntly of what she feels is an abdication of responsibility on behalf of BSkyB. "We're not asking for the world. We are just asking for some investment from people who broadcast in this country. Sky is a major part of that and I strongly think they should be investing in British film."
BSkyB is already investing heavily in original content, albeit often through Sky 1 rather than Sky Movies. Earlier this autumn, Sky Movies announced that it was commissioning Neverland, a 2 x 90-minute Peter Pan-themed drama to be directed by Nick Willing and to star Anna Friel, Bob Hoskins and Rhys Ifans. Ian Lewis, director of Sky Movies and Sky Box Office, insists that this is not a one-off, but makes it clear that if Sky Movies is to invest in original content, he doesn't want his customers to have to wait 12 months to see it.
The fact that the BBC and Film4 are so active in UK film production can cause problems with the pay-TV window. Film4 chose to keep Slumdog Millionaire for itself, not to license it to Sky Movies. By contrast, The Duchess (pictured) (backed by BBC Films) and The Last King Of Scotland (backed by Film4) did show on Sky.
Producers argue that huge credit would accrue to BSkyB if Sky Movies were to back hit British movies like Slumdog Millionaire or An Education. That is not an argument that has much traction with Lewis. "Of all the things I have to think about every day when I come to work, prestige is very low down on my list," he says. "What I care first and foremost about is the service I deliver to our customers."