The revenues from the pay-TV sector have helped buoy the film business in recent years. But does the increasing popularity of original programming mean costly film product is losing its appeal for broadcasters? On the eve of Mipcom (Oct 4-8) John Hazelton reports on the US picture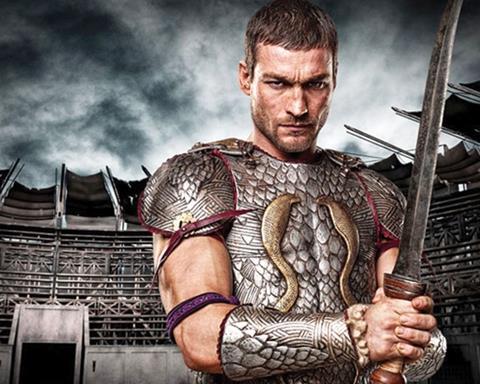 For the past few decades, US pay-TV networks and their movie suppliers have enjoyed an unusually stable relationship: the movie channels gained high-profile content to help them get and keep subscribers, and the suppliers ― the Hollywood studios and a handful of larger independents ― received a predictable flow of revenue to help fund their production slates.
Some pay-TV players see no reason for things to change. HBO co-president Richard Plepler, for one, believes his network and the film industry "are great partners for each other. We provide them with a secure revenue stream which is very important to their business. And they provide us with a range of very high-quality programming.
"When you're filling a pay service 24/7 that's a lot of hours of programming. You can't do that without a theatrical strategy." There are signs that the relationship between networks and suppliers may be evolving ― and the ­consequences could be far-reaching for both parties.
The US players
With about 29 million subscribers for its flagship channel and another 12 million for sister channel Cinemax, Time Warner-owned HBO is the most profitable of the US pay networks, and the one with the most extensive studio ties. Its first-run domestic output deals with Warner Bros, 20th Century Fox, Universal and DreamWorks Animation mostly run to around 2015.
CBS Corporation-owned Showtime ― which has about 18 million sub­scribers, plus 40 million for sister ­services The Movie Channel and Flix ― relies mostly on its first-run deals with ­independents The Weinstein Company, Summit Entertainment and CBS Films, although it recently signed a deal for the output of DreamWorks Studios up to 2015.
Liberty Media-controlled Starz ― which has around 17 million subscribers of its own and another 31 million for related channel Encore ― has output deals with Walt Disney and Sony (covering all of that studio's releasing labels) that were recently renewed to mid-decade. Starz also buys as many as 250 films a year from independents.
"It's way too reductive to argue tha tall of a sudden, theatricals don't matter"

Richard Plepler, HBO
Prices for pay-TV rights are based on a formula involving a percentage of a film's North American box office take (the higher the box office, the lower the percentage) as well as factors such as size of release and marketing spend. The formula gives the studio a cushion when a film underperforms theatrically and, when a film hits big, protects the network through the imposition of a per-title cap. It is sometimes used to put impressive values on new studio-network output deals ― $1bn over 10 years is a favourite figure. But the average pay-TV revenue for a studio film is reckoned to be $6m to $10m.
Overall spending on pay-TV rights to theatrical films has fluctuated recently, though not violently. According to SNL Kagan estimates, the amount spent by US pay networks on licensing theatrical movies slid from $1.73bn (representing 67% of total programming costs) in 2006 to $1.69bn (65% of total) in 2008. However, the spend went back up to $1.82bn (65% of total) in 2009, when new pay network Epix was launched.
Changing channels
Change has been brewing in the pay-TV market for a while. HBO's success with original movies, mini-series and series such as The Sopranos and True Blood has transformed the profile of a network once known primarily for theatrical movies. Showtime has followed a similar course with original series including Weeds and The Tudors. And now Starz ― which this summer sold off its in-house theatrical operation Overture Films ― is taking the original programming route with Spartacus: Blood And Sand, Camelot and other series.
Earlier VoD and DVD releases and expanding online and digital distribution are giving theatrical movies more exposure before the pay-TV window, which typically opens four to six months after a title's DVD release. This means original programming is theoretically a better way for pay networks to get and keep subscribers. It can also cost less per hour than theatrical content, and it can generate foreign and ancillary revenue for a network.
A more dramatic sign of change came two years ago when Showtime couldn't agree terms for new deals with long-standing movie suppliers Paramount (once the network's sister studio but now part of Viacom), Lionsgate and MGM. The network was reportedly seeking a cut in the price of the three companies' output from $340m a year to less than $200m.
"First-run movies have been and always will be the bread and butter of the pay-TV market"

Gina Brogi, Twentieth Century Fox Television Distribution
Paramount, Lionsgate and MGM responded by launching Epix, their own joint-venture pay network. Now Epix is trying to get a foothold in the US pay market by offering subscribers exclusive access to recent and library features ― titles such as Iron Man, Star Trek and Madea Goes To Jail ― from its three owner-suppliers. Even Epix, however, is also developing original programming, including a one-hour drama from Oliver Stone.
The premium pay networks insist that theatrical movies are still vital to their programming mix. "It's way too reductive to argue that all of a sudden theatricals don't matter," says HBO's Plepler. "It's just not true." Stephan Shelanski, executive vice-president, programming at Starz Entertainment, says theatrical films are "as important as they've ever been" to his company's spectrum of channels. "Original programming is very important to market and promote," he says, "but we still need a lot of movie product to create strong 24-hour channels."
Shelanski confirms, however, that the ratings the network achieves for its premiere screenings of theatrical ­movies "have declined pretty steadily over time". Studio sellers rarely discuss their pay-TV dealings but it is safe to assume they have been keeping an anxious eye on the recent changes.
"Has [original programming] had a negative impact on the demand for movies? Perhaps," says Gina Brogi, senior vice-president, worldwide pay television at Twentieth Century Fox Television Distribution. "But first-run movies have been and always will be the bread and butter of the pay-TV market. These channels will never become all-series channels."
For film owners, a lot will depend on whether future developments create new competition in the pay-TV marketplace or further undermine the value of movies to existing pay outlets. New movie channel Epix is less widely available than the three established networks and may find it difficult to get carriage on additional systems and platforms. Screen Digest senior analyst Richard Broughton estimates that to produce the $340m in annual revenue that its studio owners were getting from Showtime Epix will need to sign up 30% of its current potential audience as subscribers. "I think they've got a tough fight on their hands," Broughton says.
New platforms
DVDs-by-mail operation Netflix could in theory become a significant new buyer through the internet streaming service it offers to its 15 million subscribers. Netflix is nearly two years into a deal that lets it stream movies acquired by Starz in the pay-TV window and recently signed a five-year deal ― worth a reported $1bn ― to stream the features seen on Epix 90 days after the titles first appear on the pay network.
This summer Netflix also signed an exclusive five-year deal, said to be worth $100m a year, allowing it to stream films from Relativity Media in the pay-TV window. Relativity is effectively forgoing a traditional pay-TV deal in favour of a streaming deal with Net­flix.
Whether Netflix can compete consistently at this level remains to be seen. The home video upstart is "putting a lot of money out there right now," says SNL Kagan senior analyst Deana Myers. "I don't know how long they'll be able to sustain that type of payment for programming."
But if Netflix does not do it, there are likely to be other new players ― iTunes operator Apple, perhaps, or studio-owned subscription streaming site Hulu Plus, or the pay-per-view movie service that Google is reportedly discussing with the Hollywood studios ― that will either compete directly with traditional pay-TV outlets for movie rights or at least make the traditional market for pay-TV movie rights a lot more interesting.
"We haven't seen activity like this in the pay-TV market in years," observes Fox's Brogi. "For so many years we had the same three players in the marketplace that were delivering over the same platform to the same subscriber and the growth was steady but slowing. Now we're seeing some really interesting changes taking place."
Big three US pay-tv networks
HBO/Cinemax 2009
Subscribers 41.1 million
Operating revenue, net $3.9bn
Programming expenses $1.5bn
Cash flow $1.3bn
Showtime/TMC/Flix 2009
Subscribers 61.3 million
Operating revenue, net $1.2bn
Programming expenses $556m
Cash flow $430m
Starz/Encore 2009
Subscribers 47.5 million
Operating revenue, net $1.2bn
Programming expenses $615m
Total operating expenses $809m
Cash flow $384m
Source: SNL Kagan. Financial metrics are estimates of SNL Kagan, withportions based on The Nielsen Company data