New 2% levy would be imposed on advertising revenue from sites specialised in online video.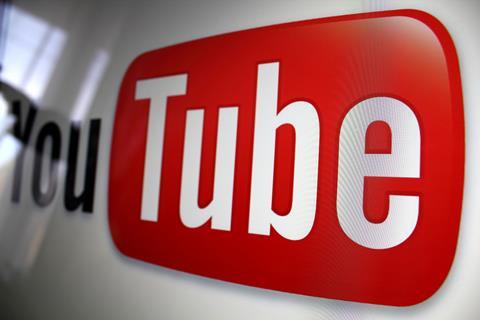 The French National Assembly approved the introduction on Wednesday of a controversial new 2% levy on the advertising revenues of all online video platforms showing content accessible in France.
The measure was voted on by France's lower house of parliament as an amendment to the country's 2017 budget plan. It flies in the face, however, of the government's rejection of such a levy last month.
Under the proposal, the so-called "YouTube tax" will be applied to advertising on websites posting free and paid-for video content accessible in France, whether they be international players like iTunes and YouTube, or local VOD sites and video-sharing platforms like Dailymotion.
Film promotion platforms, featuring trailers and promotional material, or sites where "video content is secondary" to their main activity, will be exempt from the 2% levy. Sites where much of the content is generated by private users - such as YouTube - could also be eligible for a rebate of up to 66%.
Sites featuring pornographic or violent video content would be hit with a 10% levy.
The revenue generated would be channelled through France's National Cinema Centre (CNC) into the financing of more French and European audiovisual content.
French film and TV professional bodies have been lobbying hard in recent years for measures that would level the playing field for local and international digital players, both free and paying.
Under French audiovisual laws, locally based film distributors, broadcasters and digital players are already subject to a variety of investment obligations and levies aimed at generating funds to support the creation of more French and European content.
Critics of the new measure say that the levy will be unworkable and hence will not generate that much revenue. They say it would make more sense to tackle the general issue of tax avoidance by global internet giants.
Producer and directors body l'ARP, however, issued a statement "rejoicing" parliament's vote in favour of the levy, calling it "a historic measure for creation".
"The writing into law of this virtuous principle, that all those who profit from creative endeavour should contribute to its financing, represents a fundamental advance in favour of creativity."
The measure will now be put to the vote in France's upper house.