The LA-based studio took another stride forward in its global ambitions as founder Bob Simonds confirmed on Thursday "significant strategic investments" from the Asian powerhouses.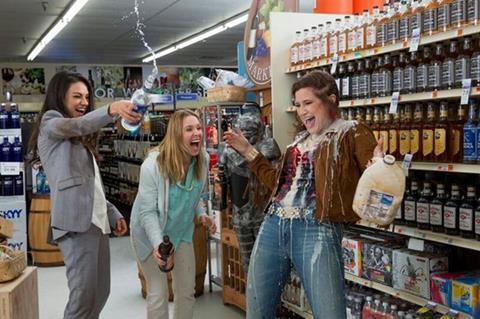 Hong Kong-based telecoms, IT and media company PCCW and China's online products and services titan Tencent Holdings have acquired undisclosed stakes in STX.
PCCW has signed a distribution pact through which STX will siphon first-run "Hollywood content" and the parties will jointly create regionally tailored programming for PCCW's TV, digital and OTT platforms in Hong Kong, Southeast Asia and India.
STX also has a content partnership with Tencent. The company's R-rated comedy Bad Moms (pictured) has grossed $57.8m after ten days of release in North America.
According to The LA Times the deal combines with a recent credit facility hike that gives STX access to approximately $700m and values the studio at $1.5bn.
STX has also received new investment from East West Bank chairman Dominic Ng, who joins the STX board, as well as from existing investors TPG Growth, Hony Capital, Gigi Pritzker, Michael Pucker and their immediate family and William Wrigley Jr.
The investment will fund overall growth and specifically an expansion in the company's TV and international businesses and enable "high-quality, full-scale capabilities across music and digital, including short-form, app-based and virtual reality/immersive entertainment."
STX launched with backing from US private equity fund TPG Growth and China's Hony Capital and has a co-financing and distribution slate deal with Huayi Bros.
Sky News first reported the development with PCCW and Tencent this week.