Venice is to bolster its market offering with new VR and TV series elements.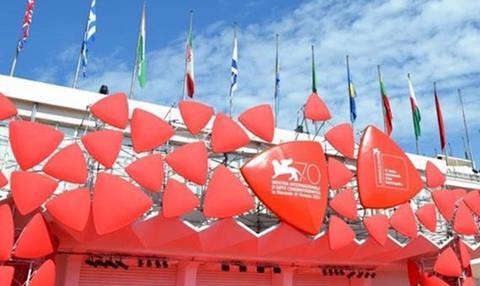 The Venice Film Festival (31 August – 10 September, 2016) is to revamp and relaunch its market offering under the banner Venice Production Bridge, which will incorporate existing market strands and add TV, VR and web series elements.
Going forward, the market will have a focus on completion funding, distribution and international co-production of unfinished feature films. It will incorporate the existing European Gap Financing strand and the Final Cut programme while the popular Biennale College will also contine.
The Venice Production Bridge, coordinated by Pascal Diot and Savina Neirotti, will showcase around 40 projects in the final stages of development and funding, roughly divided between 18 -20 films, which will have at least 70% of their funding in place; documentaries (five to seven projects); TV series (five European series); Virtual Reality 'films' (five short to medium length narrative projects); and web series (five projects).
Venice Production Bridge will be held at the Hotel Excelsior between 1-5 September.
"The light market that started when I arrived five years ago has been a success, attracting hundreds of buyers and sales agents," festival head Alberto Barbera told Screen.
"Now we're moving forward attracting producers, distributors and other financiers including bankers and investement funds who understand the risks of film finance but also how fruitful it can prove."
For its 2016 edition, the festival is also planning to erect a 450-seat outdoor screening venue in the garden of the Casino, which in recent year has been blighted by a hole in the ground.
The new Cinema del Giardino will screen world premieres of non-competiting films and will be open to public as well as accredited industry.
Finally, the festival has also made two tweaks to its awards regulations which will see the Grand Jury Prize (Silver Lion) officially become the second most important prize after the Golden Lion and the Orizzonti section add a new award for Best Screenplay.
Venice's selection committe, headed by Alberto Barbera, includes Giulia D'Agnolo Vallan, Bruno Fornara, Mauro Gervasini, Oscar Iarussi, Angela Prudenzi, Emanuele Rauco and Marina Sanna.