Jeremy Saulnier's feature claimed the prize as the Austin event came to a conclusion on Thursday.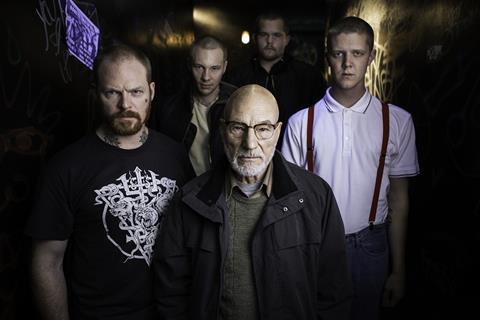 Can Evrenol was named best director in the "Next Wave" Spotlight competition for his recent Toronto world premiere Baskin.
Full winners appear below:
AUDIENCE AWARD – presented by Maxwell Locke & Ritter
1st Place: Green Room, dir Jeremy Saulnier
2nd Place: Liza The Fox Fairy, dir Károly Ujj Mészáros
3rd Place: Stand By For Tape Back-Up, dir Ross Sutherland
"NEXT WAVE" SPOTLIGHT COMPETITION - Presented By Dell Precision
Best Picture: Der Bunker, dir Nikias Chryssos
Best Director: Can Evrenol for Baskin
FANTASTIC FEATURES
Best Picture: The Club
Best Director: Duke Johnson and Charlie Kaufman for Anomalisa
HORROR FEATURES
Best Picture: Demon
Best Director: Joe Begos for The Mind's Eye
COMEDY FEATURES
Best Picture: The Brand New Testament
Best Director: Anders Thomas Jensen for Men & Chicken
DOCUMENTARY FEATURES
Best Picture: Man Vs Snake
Best Director: Heath Cozens for Doglegs
SHORT FUSE: HORROR SHORTS
Best Picture: Sister Hell
Best Director: Ryan Spindell for The Babysitter Murders
FANTASTIC SHORTS - Presented by Chiller
Best Picture: Movies In Space
Best Director: Jeremy David White for Enhanced
SHORTS WITH LEGS
Best Picture: Trial Run
Best Director: Alice Waddington for Disco Inferno
FANTASTIC MARKET | MERCADO FANTASTICO PITCHES
1st Place: The Dump, dir Fernando Montes de Oca and Xavier Sánchez Mercdo
2nd Place: Paradise Hills, dir Alice Waddington
3rd Place: El Gigante, dir Gigi Saul Guerrero
FANTASTIC ARCADE
Best In Show: Secret Legend developed by Andrew Shouldice
Audience Award Winner: Super Russian Roulette developed by Andrew Reitano
KING OF SHAKEYFACE
Robert Ha
FANTASTIC BUMPER COMPETITION - Presented by SourceFedNERD
The Jury, dir Joe Nicolosi.