Shanker Raman's Gurgaon and Rahul Jain's Machines both picked up Prasad Digital Intermediate Awards at the close of Film Bazaar on Nov 25.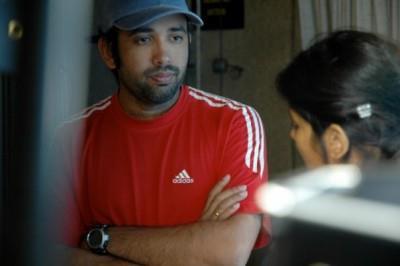 Both projects were screened in Film Bazaar's Work-in-Progress Lab.
Gurgaon, selected in the fiction section, revolves around the impact that sudden wealth has on a family living on the outskirts of Delhi.
Jain's Machines, which screened in the documentary section, presents a sensory experience of working conditions in a textile factory in Gujarat.
The awards were presented by Work-in-Progress Lab mentors Marco Mueller and Derek Malcolm. "Every year I come here, the documentaries get just a little bit better and this year, in particular, has been a very good year," Malcolm said.
Nina Lath Gupta, MD of India's National Film Development Corp, said: "The response at the ninth edition of Film Bazaar has been overwhelming. It's been great to see Indian cinema grow. For me, every film that does well is my baby, I take immense pride."
AR Rahman in conversation
Film Bazaar's Knowledge Series wrapped with a conversation with Oscar-winning composer AR Rahman.
Asked about working with international artists such as Mick Jagger and Damian Marley, Rahman said: "When I was first called by them to jam in a studio, the first two days I didn't know what was happening.
"I initially thought they were making fun of me but later Mick Jagger said he wants to sing Satyameva Jayathe and the rest is history."
Film Bazaar's Film Tourism Symposium, designed to encourage dialogue between filmmakers and government organisations, closed with a session with the Ministry of Railways, represented by Narendra A. Patil, to discuss shooting in locations owned by the railways and how to speed up clearances for filming.
This year's Film Bazar drew 1,100 delegates from over 38 countries. Attendees included production companies such as Germany's Rohfilm and France's ASAP Films, along with US distributors including Zeitgeist, Magnolia Pictures and Samuel Goldwyn Films