Dir/scr: Rachel Leah Jones. Israel-US-Spain. 2011. 96mins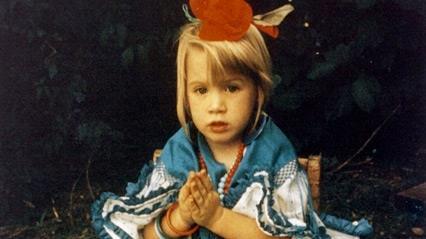 It's hardly a devastating insight to note that brilliant artists don't always make the best husbands or fathers, but director Rachel Leah Jones's Gypsy Davy takes that truism and wrings something thought-provoking and melancholy from it. A documentary about the acclaimed Flamenco guitarist David Serva and the trail of broken homes he left in his wake – he has five children, each with a different woman – Gypsy Davy gets a lot of its poignancy from the fact that Jones is one of those children. It's perhaps impossible for such a personal film not to feel a touch indulgent, but Jones's ability to bring together the wives and lovers from Jones's past helps create an alternate biography of the man as opposed to the musician.
There's a mystery at the centre of this story, but Gypsy Davy argues that Serva, like many artists, will always be something of an intriguing enigma.
A World Cinema Documentary entry at Sundance, Gypsy Davy doesn't have the slick production values or hot-button topicality that helps guarantee a theatrical release. But Jones fans and Flamenco enthusiasts should find the film appealing – the spiralling, propulsive music floods the soundtrack – and the story's personal angle might be a draw for art-houses.
Serva is renowned not just for his exquisite guitar playing but also for the fact that he's a white American who shed his Alabama roots and changed his last name from Jones to Serva to fit with his new persona as a Spanish Flamenco master. Filmed over the span of 10 years, Gypsy Davy is narrated by Rachel Leah Jones as she interviews Serva's exes, his children, and Serva himself, who lives in Spain with the fifth of the five women. (He married four of them.) Spending little time establishing Serva's bona fides – there are no talking heads pontificating on the subject's artistic genius – the film is told from Jones's viewpoint as Serva's third child. (Serva abandoned Jones and her mother shortly after she was born.)
At its weakest, Gypsy Davy allows Jones to indulge in overly precious, pseudo-poetic voiceover in which she tries to dissect her distant father's mindset. The documentary is far stronger when she interviews family members to record their impressions of living with Serva. What's fascinating is to notice the similarities (and sometimes meaningful differences) between the lovers and between the children. While some tendencies emerge – his exes seem to be for the most part still haunted by his seductive charisma – these people emerge as unique, engaging personalities who help to suggest how different people have responded to living with such an accomplished, complicated man.
Because the film is less about Serva than it is about the people around him, some viewers may be frustrated that they don't get enough of the musician in the documentary. But the moments Jones does get of her father onscreen speak volumes, presenting a man who can't quite allow himself to feel regret over the heartache he's created. Gypsy Davy hints at a pivotal moment in his early adult life that might have set him on his vagabond course, but it's a sign of Jones's empathy for her confounding dad that she doesn't fully try to explain the man. There's a mystery at the centre of this story, but Gypsy Davy argues that Serva, like many artists, will always be something of an intriguing enigma.
Production companies: Channel 8-Hot, NFCT, NFB
Producers: Philippe Bellaiche, Rachel Leah Jones
Cinematography: Philippe Bellaiche, Rachel Leah Jones
Editors: Rachel Leah Jones, Erez Laufer
Music: David Serva Jones
Website: www.gypsydavythemovie.com