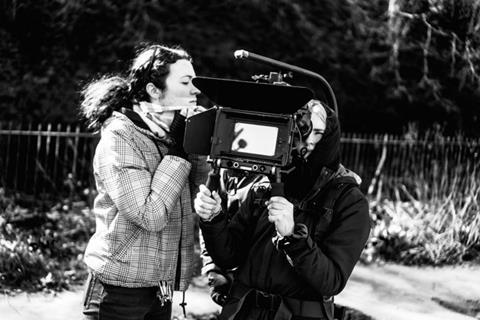 In the year after the UK went into its first Covid-19 pandemic lockdown, 68,500 people undertook training or career development with the UK skills body ScreenSkills.
The online coronavirus basic awareness on production training was completed by 56,000 people with thousands more re-taking it to keep up to date. It complemented the work led by the British Film Commission and BFI in ensuring industry could work safely. Cinema workers underwent their own tailored Covid training while others took e-learning modules to address issues such as bullying and harassment or unconscious bias.
Beyond the e-learning, 18,000 learned new skills or updated existing ones with ScreenSkills in areas from Afro hair to virtual production. Of these, 63% were women, 10% disabled, 17% Black, Asian or minority ethnic and around half from the nations and regions.
As always, this work was funded in part by industry contributions from productions such as The Father and Rocks to the ScreenSkills skills funds. But when production ground virtually to a halt last spring, the ongoing support from the BFI, awarding National Lottery funds, was vital.
The National Lottery investment supports a wide range of activity, including training in areas of skills shortages or new and evolving tech, the ScreenSkills Mentoring Network, ScreenSkills bursaries as well as ScreenSkills Select, the process of using expert evaluators to identify college and university courses relevant to working in the industry. There is support both to get in and to progress. As a result, over the last three years more than 90,000 opportunities have been provided with National Lottery funding.
New skills
Eloise Singer, whose career includes exec producing on Billie Piper's directorial debut Rare Beast, was able to develop The Pirate Queen, inspired by the Opium Wars between Britain and China, from TV series to virtual reality game thanks to a ScreenSkills bursary for a VR headset and laptop alongside other support from Creative England.
It meant Eloise, who is based in the South West, could continue to create during the pandemic and expand into a new medium. "Because of Covid, it is the perfect time to be building a VR game prototype because we can work remotely…It's great," she said.
Other support was available for those emerging into the industry during this most challenging of times. For aspiring camera operator Becky Sherburn (above), a bursary from ScreenSkills for waterproof trousers and coat meant she could keep warm and dry while working on the sequel to the Amazon-screened horror film The Jack in the Box.
Having graduated from a ScreenSkills Select-endorsed filmmaking course at the Northern Film School mid-pandemic, she was delighted to land a gig as second assistant camera operator on the production in October. "However, I didn't have the right gear for working in winter conditions." Having found bursary information on the ScreenSkills website, she applied for the modest amount needed. "The application was really straightforward and every time I emailed someone, they were quick at getting back so I'd really recommend it."
Filmmaker Stephen Baldwin took the online Covid training to prepare for working as soon as restrictions were lifted last summer and applied its lessons to a range of shoots. "I know full well that I wouldn't have had the know-how to pull this off had it not been for ScreenSkills and their diligence over the spring/summer months of 2020, where learning became free for all of us to absorb and use to our advantage."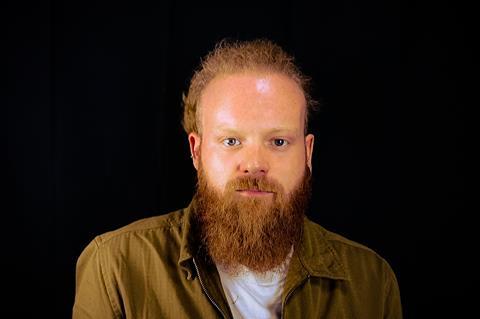 ScreenSkills aims to be flexible and imaginative to support the industry. In Northern Ireland, the purchase of a laptop enabled Keelan McRoberts progress his career as an art director. At a ScreenSkills event, Armed Forces veteran Alan Lane discovered he had transferable skills and is now working in locations with shoots including Everybody's Talking About Jamie to his credit.
Bespoke opportunities offered by bursaries sit alongside training programmes targeted at skills shortage areas and addressing under-representation. Gareth Ellis-Unwin, ScreenSkills head of film and animation, said: "Both industry contributions and National Lottery funds from the BFI are vital in helping nurture and retain the skilled and inclusive workforce which is at the heart of the UK's screen success. Important training was delivered despite Covid and ScreenSkills will continue that work to support recovery and growth in the months and years ahead."
For more information, go to screenskills.com

ScreenSkills is the industry-led skills body for the UK's screen industries – film, animation, VFX and immersive technology, games and television including unscripted, children's and high-end.