The series will release a new clip every day throughout February.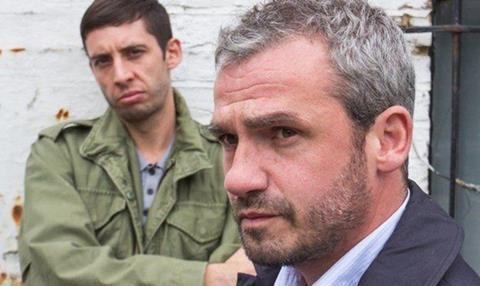 Anthony Wilcox's (Hello Carter) scripted online web series Shield Five has launched its first two episodes exclusively on social media image-sharing platform Instagram.
The scripted action-thriller will be told through 28 15-second clips, with one to be posted each day at 5pm throughout February.
Labelled "social cinema", each episode will be accompanied by a photograph revealing further details about the plot.
The series revolves around John Swift, played by Christian Cooke (Love, Rosie), a security driver who is arrested for his involvement in a diamond heist that results in the death of a colleague. Swift is determined to prove his innocence and goes on the run to clear his name.
Shield 5 was co-created and directed by Anthony Wilcox alongside writer Adam Dewar. Hullabaloo Productions and Lorton Entertainment funded the project.
Wilcox, whose assistant director credits include The Deep Blue Sea, Bright Star, Hot Fuzz and The End Of The Affair, made his debut feature as a writer-director with 2013's Hello Carter, which starred Charlie Cox (Daredevil) and Jodie Whittaker (Attack The Block).
He is one of the first bonafide film-makers to cross into creating bespoke social media content, potentially paving the way for further explorations of the medium as a way of delivering original material.
Elliot Gleave, Wallis Day and Kieran O'Brien also star in the series.
Shield 5 is produced by Mark Hopkins and Declan Reddington with executive producer Julian Bird of Lorton Entertainment.
Facebook-owned Instagram has 400 million worldwide monthly active users and 200 million worldwide daily active users.