Actress and director Maïwenn hits the red carpet this Sunday with her Palme d'Or contender Mon Roi, a searing tale of a passionate but dysfunctional relationship co-starring Vincent Cassel and Emmanuelle Bercot.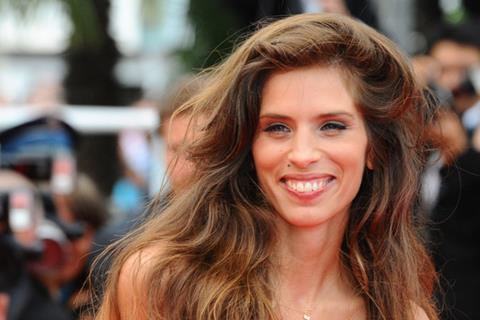 It is her second time in Competition after Polisse which won the Grand Jury Prize in 2011.
What was the genesis of the film?
It's a film that I've wanted to make for 10 years and kept putting it off. But after Polisse, I decided the time was right. I wanted to talk about love. It's a simple as that.
Did you take inspiration from your own life?
In the head of an artist, it's a lot more complicated than that. It's not about whether it's invented or autobiographical — it's all about emotion. I would like people to stop characterising me as always being on some sort of autobiographical trip. I have a brain and I use it.
People always ask me this question… they want to label me. When I make a film, I put all of my emotion, creativity into it… it's not important whether it is autobiographical or not.
Why did you choose Emmanuelle Bercot and Vincent Cassel for the lead roles?
I'd wanted to give Emmanuelle Bercot a lead role ever since I finished cutting Polisse — I was turning the idea over in my head for years.
I've also wanted to work with Vincent for some time but none of my other films had a suitable role… He is very straightforward and focused without pretensions.
Did you under pressure to cast someone more high-profile than Bercot, who is respected but not that well known?
At a certain point I was thinking of setting the film in New York with Jennifer Connelly… but it wasn't about making it more "bankable" or working with a star.
I'd get just as excited about working with my local grocer as Leonardo DiCaprio, if he had an incredible personality and wanted to be filmed … I don't care about star status.
Polisse was such a huge success when it premiered in Cannes, are you feeling the pressure ahead of Mon Roi's debut?
I'm very stressed but not because of Polisse's success. What happened with Polisse was magnificent, miraculous and it's normal if people want to make comparisons. The most important thing for me, is what I've done in my work.
It doesn't matter whether Mon Roi is less welcomed, or loved. For me, it's important that I've progressed and matured in my work and taken it up to another level.
You're one of two women in…
No no. Please don't ask me the question about women. I can't take it any more. I am there as a filmmaker not as a woman.
Do you have any other films in the works?
I've only just finished the sub-titles. I've been sleeping three hours a night, I'm hyper stressed… I'm a long way off thinking about other projects at the moment.