The president of WWE Studios, the film subsidiary of World Wrestling Entertainment, is in Toronto scouring the ground for titles.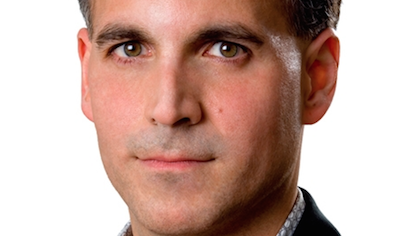 He talks to Jeremy Kay about the company's history at Toronto and what might make a good addition to the slate.
How did you come to WWE Studios?
I started here in January 2011. I had exited from Miramax and Disney because I had spent 12 years there and it was a time in the industry when studios were getting out of the specialty business – Warner Independent Pictures and Paramount Vantage shut down and Disney decided to focus on their tentpole strategy. I was living in New York and got a call about WWE. I was very familiar with the brand. Our TV programme is now in 177 countries and translated into 35 languages.
What has WWE Studios' track record been at Toronto?
The first Toronto Film Festival I attended for WWE after going there for many years with Miramax was when we partnered with Anchor Bay to buy the movie The Day. It was our very first acquisition at WWE and it sent the message to the film community that acquisitions were going to be a part of our business model.
And then?
We came back the following year as a seller and [with Pathe International] sold No One Lives to Anchor Bay. In Year Three we partnered with Relativity and Blumhouse to buy Oculus. Last year was the first year we didn't either buy or sell a title out of Toronto, so we're definitely eager to mine the titles there this year.
What's this year looking like for you?
We have nothing in the market per se although The Eliminators starring Scott Adkins is shooting in London as we speak and Voltage Pictures will be selling that title internationally and we're bringing it to market for the first time. Potentially we could get a domestic deal.
What are your focuses in Toronto?
We're taking a very close look at Midnight Madness titles. The other titles we're very interested in is a private screening of the Mike Flanagan movie Hush [Friday September 11] that Jason Blum produced. We're big fans of Mike having done Oculus together.
There are a number of other titles in the festival proper that we will be kicking the tyres on. Festivals are strange birds: sometimes it looks amazing and the title never lives up to its potential or the other way round – so you never know what you're going to get.
The US buyer market has been slow so far
More films are getting sold at the packaging stage: there are strong films out there that are getting made without that pre-buy packaging component.
There are so many titles on offer each year – is that one way Toronto distinguishes itself from other staging posts on the calendar?
There are a lot of product available for buyers; more so then maybe the other festivals. They tend to skew a little bit more commercial, which for us as a brand is more accessible.
Will you buy for Erebus, the genre label you set up with Gene Simmons?
If we see something that's on brand for Erebus we will buy it and put it on that label, although Erebus is first and foremost designed to develop and produce. We have to be strict and selective about the movies, at least on paper that look like they might be a good fit for us.