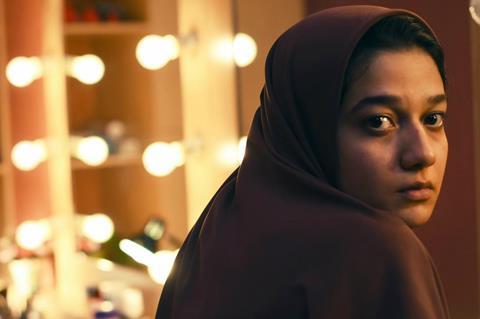 Film Movement has picked up all US rights from Pyramide International to Yalda, A Night For Forgiveness, winner of this year's world cinema dramatic competition grand jury prize at Sundance.
The distributor plans to release Iranian director Massoud Bakhshi's second dramatic feature theatrically in the fourth quarter of this year, followed by home entertainment and digital launches.
Yalda was also nominated for the Generation 14-plus Crystal Bear at the Berlinale and takes place almost entirely within the studio of Iran's most popular reality TV show, Joy Of Forgiveness.
Sadaf Asgari plays a young woman sentenced to death for murdering her husband and whose only hope is forgiveness from the man's daughter. The episode plays out in front of millions of viewers during the winter solstice celebration of Yalda. Behnaz Jafari also stars.
"While American TV audiences tune in to top-rated reality shows like Survivor and The Bachelor, Yalda explores how Iran's patriarchy, culture and social order turn the country's controversial take on reality TV into a deadly form of exploitation," said Film Movement president Michael Rosenberg.
"Bakhshi is an incredibly talented director, and we're excited to introduce his latest captivating, eye-opening drama to world cinema lovers across the US."
Rosenberg brokered the deal with Agathe Mauruc, head of sales at Paris-based Pyramide International.
Recent Film Movement acquisitions include Haroula's Rose's coming-of-age drama Once Upon A River, Emily Harris' Carmilla, and Jan Komasa's Corpus Christi.