Turkish festival announces films, guests and industry lineups amid challenging security climate.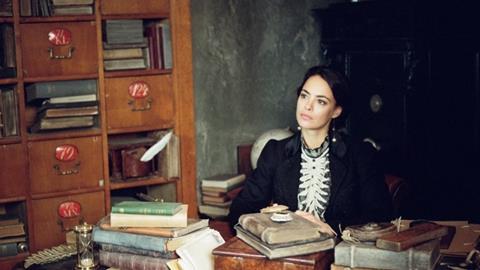 The Istanbul Film Festival has announced the lineup of its 35th edition, which will take place from April 7-17.
This year the festival, Kerem Ayan's first as director, will host 221 feature films from 62 countries, as well as panel discussions, concerts and industry pitching session Meetings on the Bridge.
Films participating in the festival's International Golden Tulip competition include Brady Corbet's The Childhood Of A Leader (pictured) and recent Berlin favourite United States Of Love.
Actresses Suzan Avci, Perran Kutman and Jeyan Ayral Tozum, director Ulku Erakalin, and producer Seref Gur will receive the festival's Cinema Honorary Awards, while Belgica director Felix van Groeningen, recent Oscar nominee Ciro Guerra and Golden Bear winner Gianfranco Rosi will also make appearances.
Additionally, the festival will feature new music and 'Hidden Gems' sections as well as tributes to director Otto Preminger and American avant garde cinema of the 1970s.
Meetings on the Bridge
This year marks the 11th anniversary of Meetings on the Bridge, held April 8-14, which has helped to complete 36 films since 2008.
The film development workshop will feature one-on-one meetings between filmmakers and international producers, funds, festivals, broadcasters and buyers. Additionally, there will be masterclasses from documentarian Carlos Hagerman, head of Israel film fund Katriel Schory and virtual reality innovator Alper Ozyurtlu, among others.
Launched last year, the Meetings on the Bridge 'Neighbours' platform will continue to initiate collaborations between Turkish filmmakers and producers from neighbouring countries. The Meetings on the Bridge master classes, workshops and panels will be held April 8-12.
Security
Last year, the festival was cut short amidst protests of censorship, resulting in festival director Azize Tan stepping down. This year's festival also faces challenges.
A festival press meeting scheduled for March 14 in Istanbul was cancelled after a terrorist attack in nearby Ankara, the latest in a series of attacks in the country which have heightened security concerns.
Organisers of this year's festival extended their condolences to the victims of the Ankara attack and are working to increase security at the event.
Istanbul Foundation for Culture and Arts general director Gorgun Taner said of this year's event: "On its 35th year, Istanbul Film Festival continues to work towards the further development of the film industry, the art of cinema, and a festival culture in Turkey…This year, once again we believe that we prepared an intense, dynamic, and fulfilling festival."
For a full list of films and events, head to the festival's website.