The Snabba Cash III director talks old school storytelling and the thrillers he is plotting next.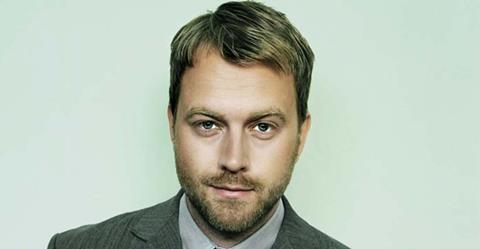 Opening August 30 locally through Nordisk Film, Snabba Cash III – Life Deluxe is the final part of the hit trilogy of crime thrillers based on the novels of Jens Lapidus. Known as Easy Money in English, the first Snabba Cash scored over 600,000 admissions and sparked a US remake with Zac Efron attached to star.
Snabba Cash II – Life Deluxe marks the first thriller for Jens Jonsson, who takes the directing reins on the trilogy following Daniel Espinosa and Babak Najafi. Jonsson won the Grand Jury Prize at Sundance in 2008 with his feature The King Of Ping Pong and has also directed a range of acclaimed shorts and commercials.
Life Deluxe sees the character of JW living in exile and determined to find out what happened to his missing sister. Every trace leads him to the world of organised crime in Stockholm. Produced by Tre Vanner, the film shot in Gothenburg, Stockholm, Los Angeles and Mexico. Joel Kinnaman, Matias Varela, Dejan Cukic, Madeleine Martin and Malin Buska star. TrustNordisk handles sales.
Speaking at the Way Out West film and music festival in Gothenburg in August – where the film had its world premiere – Jonsson tells Leon Forde why he wanted to bring old school storytelling to the trilogy and why 90% of directing is casting.
You directed and co-wrote the film. Were there any themes you particularly wanted to draw out?
For me, but this is I guess more personal, I am very intrigued by the idea of Snabba Cash. I think that Jens who wrote the book wants it to be a noir crime story and that's the end of it, I don't think he wants to have moral preaching. But I couldn't help myself. I am very intrigued by the idea of easy money because it runs the world in a way, even if it's the marketplace or the stock market or the idea of not standing in a queue.
What did you want to bring to Snabba Cash that was different to the first two films?
I didn't want to have any slow motion in it or any editing technique. Just very, very simple storytelling. Very old school storytelling. Like Coppola when he made his films in the Seventies: now they are old school for real but they are old school in a sense that they are very simple in a way. Someone like Clint Eastwood to me is a kind of a no bullshit director. It's very simple and I have come to enjoy that very much. It's like a balance, because you also think it would be so enjoyable or fun to make this robbery in one eight-minute shot.
There are those moments in The Godfather or Apocalypse Now or Scarface: there is something specific where you have great performances, great drama, great structure. When you've got those things combined then you have really great movies. There's not so many every year that combine those elements perfectly. If you really go back and watch some of those classic movies they're still amazing. I personally enjoy it when there's humour, where you don't really know when to laugh or cry.
Personally, I'm most proud of a small sequence in the film when Jorge is hiding in Mexico. The bank robbery works but then he gets robbed by the guy who set him up with the job. Then he hides in Mexico and he got away with a lot of money but he can't enjoy the money. There are some scenes in that sequence that I'm very happy with because for me they have all those elements.
Was shooting an action thriller physically a lot different to something like The King Of Ping Pong?
It's not as different as one might imagine. And also I have directed a lot of commercials so I've been working with much bigger crews. Ten years ago I shot a lot of films with a lot of special effects. So actually just looking at my short films and The King Of Ping Pong, they are made much more simply but I have also done sci-fi commercials.
Was it strange working with actors who had developed the characters with other directors?
It is strange. Both Matias and Joel, they already know the characters. I would guess it's a situation that you have on TV series also. But sometimes some of the TV series have an Alan Ball or someone controlling the characters.
Normally, 90% of the direction is made when you cast someone, so there's trust. It's a guarantee for both the actor and the director. The actor knows that the director has seen something in previous performances and he trusts that the director is using the actor to pull this new character off. With that trust, most of the job as a director is done in my world. Because I've been starting to direct less and less basically. I give less direction every time and sometimes in this film I almost didn't give any direction at all, just started shooting almost. … It's the gut feeling or the collective knowledge of the actor who is going to portray the character – that is the engine in a performance.
Also, for this film I explored a lot of technical details, which I've always been afraid of, like having marks on the floor. I wanted to explore technical directing.
Did you like the results?
Yes. It's very old school directing: like, give me six beats and then you turn around and give me four beats. And I would have imagined that might have come off stiff or strange but to me it adds something to the performance. You have filmmakers with long lenses who just watch the performance and don't want to interact. But I personally am more interested in that performance towards the camera, more the school of Bergman maybe or Scorsese.
What are you doing next?
I will have a period of writing now and then I'm going to read some scripts and see if I find good projects. Also, parallel to that I'm going to write a script for a friend of mine who's going to direct it and also write the script. It's for Mani Maserrat Agah, who made a script of mine called Ciao Bella.
It's a thriller and it's set in Stockholm and Mexico. It's called www.killchild.com, it's about the kidnapping of a small boy… I'm also developing a project with [Snabba Cash producer] Fredrik [Wikstrom Nicastro], a thriller set in Ibiza. I'm hoping to work with him again. It was a great working experience.