The Yehoshua Rabinovich Foundation for the Arts' Cinema Project is backing new projects by Avi Nesher, Yoav Shamir and animation maestro Albert Hanan Kaminski.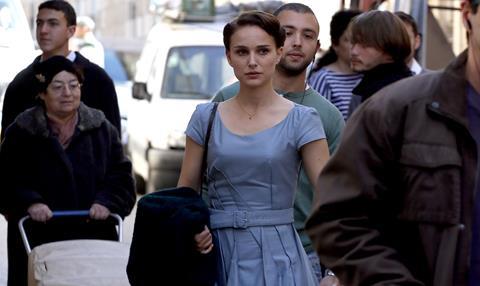 It has been a high-profile year for the Cinema Project, the film-financing arm of the Tel Aviv-based Yehoshua Rabinovich Foundation for the Arts.
Natalie Portman's directorial debut A Tale Of Love And Darkness, an adaptation of Amos Oz's autobiographical work inspired by his childhood in 1940s Jerusalem, which was backed by the Cinema Project, screened out of competition at Cannes, while André Singer's documentary Night Will Fall was given a simultaneous global broadcast in 15 territories in January.
Revisiting the attempt by Sidney Bernstein and Alfred Hitchcock to document the horrors of the Nazi concentration camps, the latter's release coincided with the 70th anniversary of the liberation of Auschwitz-Birkenau.
"We cover feature films, documentary features and graduation shorts," says Yoav Abramovich, deputy director and artistic director for feature-length feature films at the Cinema Project, of the organisation's remit.
Under Israel's Cinema Law, controlling the allocation of state funding for Israeli cinema, the Cinema Project competes with the Israel Film Fund as well as a cluster of smaller funds for projects and Film Council backing.
"The competition is seen as being good for Israeli cinema," comments Abramovich. "We're competing to make good films. We're judged by the success of our films in festivals and with Israeli audiences."
The Cinema Project invests around $7.7m (ils29m) each year, which is generally split into $528,000 (ils2m) for a feature and $53,000 (ils200,000) for a documentary.
"We try to support projects that have artistic excellence and we believe will be appealing to the audience," says Abramovich. "Israel is a complex and heterogeneous society and we try to support artistic expression from all its different parts."
Upcoming Cinema Project-backed titles include Avi Nesher's family drama Past Tense, about two Holocaust descendants living in 1970s Israel on the eve of the peace accord with Egypt, and Ethiopia-born, Israel-based Alamork Marsha's debut feature Fig Tree, which was the winner of the $50,000 top prize at the Sam Spiegel International Film Lab pitching event in 2014.
Fig Tree is inspired by Marsha's childhood experiences in war-torn Addis Ababa in 1991 and her family's subsequent flight to Israel.
The Cinema Project has also invested in Yuval Delshad's Baba Joon, Israel's first Persian-language film about Jewish immigrants from Iran getting to grips with life on a turkey farm in the Negev desert. It stars Navid Negahban, who played Abu Nazir in Homeland, the US remake of Hatufim.
Further investments include Emil Ben-Shimon's Women's Balcony, which is about a moderate Jerusalem community hijacked by an extremist rabbi after the local synagogue is destroyed, forcing the women to take action. It is produced by Talia Kleinhendler and Osnat Handelsman-Keren of Tel Aviv-based Pie Films, whose credits include The Farewell Party, Bethlehem and The Kindergarten Teacher.
Not afraid to take risks, the Cinema Project is also backing an Israeli feature animation. Being Solomon is the latest work by celebrated Israeli animation director Albert Hanan Kaminski, whose credits include the award-winning TV series Pettson And Findus and the adventure fantasy The Real Shlemiel (aka Aaron's Magic Village).
The Cinema Project is hoping to build on its strong record in documentary.
Headed by Arie Raichman, the documentary strand has previously backed the Oscar-nominated The Gatekeepers and Ra'anan Alexandrowicz and Liran Atzmor's The Law In These Parts and is now supporting award-winning Yoav Shamir's upcoming portrait of the controversial free-love Raël cult, featuring interviews with its founder, the France-born Japan-based Claude Vorilhon.
"It's fascinating because it is a way to see how religion is born because its founder is still alive today," says Abramovich.
Further non-fiction films in the works include Tal Michael's portrait of the Frenkel brothers; Jewish animation pioneers who lived in Cairo from the 1920s to the 1940s, creating characters such as Mish-Mish that were as well known as Mickey Mouse in Egypt and the wider Arab world.
Michael's Pitbulls: Flesh And Blood screened here at Jerusalem Film Festival last year.
The Cinema Project has also backed a new project by Raheli Schwartz that looks at injured Syrian fighters being treated in Israeli hospitals, and Boris Maftsir¹s six-part film The Guardians Of Remembrance, which uncovers the history of the Holocaust in former countries of the Soviet Union.