Director Erez Tadmor talks to Screen about 1970s cop movies, shooting in Haifa and moving from comedy to drama with his ripped-from-the-headlines thriller Wounded Land.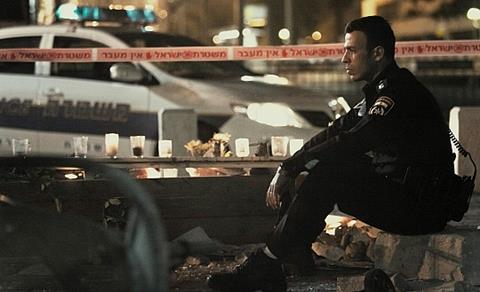 Writer-director Erez Tadmor, a graduate of Camera Obscura School of Arts in Tel Aviv, grew up in Israel absorbing the atmosphere and stories of classic 1970s US thrillers, citing Sidney Lumet's Serpico among his favourites.
His love for US cinema of that era - William Friedkin's The French Connection and John Schlesinger's work are also high on Tadmor's repeat-viewing list - serves as the inspiration behind Wounded Land.
The film marks Tadmor's first stab at making a thriller, having spent the intervening years since his 2001 award-winning short Moosh carving out an enviable reputation not in gritty police procedurals but with comedy dramas.
"My student film Moosh was about a policeman who finds a child in the garbage," Tadmor says. "Ever since then I have wanted to make a film set in Israel about corrupt police officers."
It would be an itch he wouldn't get to scratch until more than a decade later, but Wounded Land is Tadmor's homage to those US films he loves.
Co-written with Shlomo Efrati, it tells the story of a police officer, Kobi Amar (Roy Assaf) and his regional commander Yehuda Neumann (Dvir Benedek). Partners at the Haifa police force for years, the pair know each other inside out. But a brutal terror attack means they have to face difficult questions about the strength of their relationship.
"It is very interesting to me to deal with this subject," Tadmor says. "The newspapers are full of stories every day about corruption in Israel so this genre of movie and corrupt policemen reflects what is going on."
Armed with a $1m budget, Tadmor was keen to capture the look and feel of a 1970s US cop thriller and recruited Fill The Void cinematographer Asaf Sudri to help him achieve it. The pair had previously worked together on Tadmor's 2014 short Dear God. "We had a lot of fun making Wounded Land together," Tadmor says. "We liked the same films and film-makers."
Port of call
Tadmor's choice of where to make the film was a no-brainer for this lifelong fan of Lumet's films: it had to be shot in Haifa. "It's a port city and most closely reflects the settings of those 1970s films," he says. "Haifa is like Boston. In Haifa, there are the rich kids and the police at the top of a hill and the cool guys down at the port."
Moving away from comedy into a more serious subject matter was one of the biggest challenges, given his previous experience. Unlike most Israeli productions, which typically secure investment from a local broadcaster and then set up as co-productions, usually with European territories, Tadmor opted to fully finance from Israel with no co-production partner, emboldened by his reputation as a hit-maker (Channel 10 is the film's broadcast investor).
Tadmor's 2009 comedy A Matter Of Size, co-directed with Sharon Maymon, was a festival hit around the world and garnered more than 300,000 admissions in Israel. The tale of overweight people in Israel turning to Sumo wrestling to help come to terms with their size, A Matter Of Size also opened Jerusalem Film Festival in 2009 and Tadmor says coming back to the festival is "the best, it is a good memory," he smiles.
Paramount purchased the English-language remake rights to A Matter Of Size, helping to bolster an international profile that began in 2003 with Strangers (co-written and co-directed with Guy Nattiv), winner of the online short competition at Sundance in 2004. Tadmor and Nattiv returned to Sundance four years later with a feature-length version of Strangers, which was picked up by IFC Films for the US.
Tadmor and Nattiv also made Magic Men together in 2014, marking the first feature Tadmor had produced himself.