ACTOR: Born in Neilston near Glasgow, Kevin Guthrie's career is on a clear trajectory.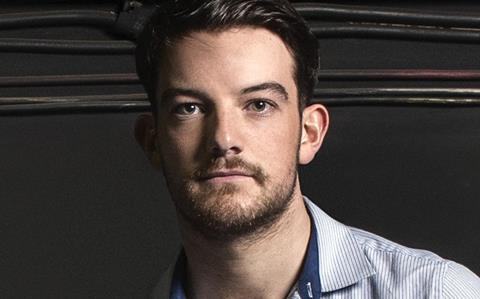 Dexter Fletcher's Sunshine On Leith proved a perfect showcase for this 25-year-old actor's natural charm, now Terence Davies' adaptation of Sunset Song will further demonstrate his range.
Currently shooting in Scotland with Guthrie as the romantic lead opposite Agyness Deyn, Sunset Song is Davies' reworking of Lewis Grassic Gibbon's classic novel, set between 1912 and 1917.
"I'd read the novel already — the characters are historic, especially in Scotland," recalls Guthrie. "So as soon as I heard it was being done, and Terence was involved, I was just desperate to be part of it. I was as prepared as I could possibly be for that audition!"
As a child, Guthrie split his free time between acting classes and football, opting eventually for youth theatre and the Royal Scottish Academy of Music and Drama.
He left after being offered the role of Peter Pan in John Tiffany's National Theatre of Scotland production.
"That was three years ago and I haven't looked back since then," he says. "I've worked hard and I guess that's it — with a keen eye and focus you can decide what you want and go after it, but also with a bit of lady luck."
Contact Lisa Gardner, Independent Talent lisa@independenttalent.com