The King's Speech posted a remarkable $7.1m (£4.4m) during its second weekend at the box office, a 25% week-on-week improvement.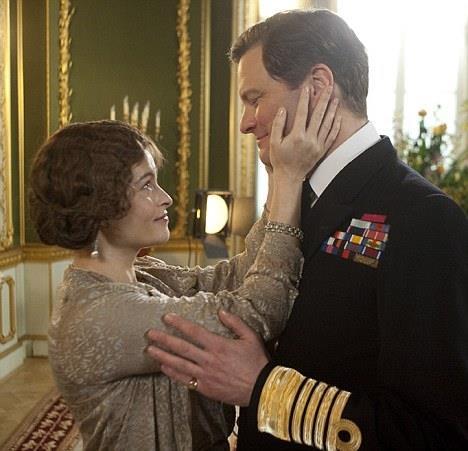 Momentum's drama, today nominated for 14 BAFTAs, dominated Hollywood opposition after opening on 27 more screens, for an excellent second week screen average of $16,733 (£10,431).
The film's second-weekend total was among the best ever for a British title, easily eclipsing the recent homegrown box office successes StreetDance 3D ($2.9m/£1.8m) and Slumdog Millionaire ($4.2m/£2.6m). Since records began only three British films have grossed more over their second weekend: Wallace & Gromit: The Curse of the Were-Rabbit, Love Actually and Bridget Jones: The Edge Of Reason.
The King's Speech's cumulative box office also sets it apart. Its second-week running total of $17.3m (£10.8m) is on a par with hit comedy Notting Hilland far ahead of the biggest UK dramas such as Joe Wright's Pride And Prejudice ($10.3m/£6.4m after two weeks) and Atonement ($6.9/£4.3m) and Billy Elliot ($9.8m/£6.1m).
Sony's action-comedy The Green Hornet, the only new opener in the top ten, debuted in second place, taking $3m (£1.9m) from 439 screens.
In its second week Warner's drama 127 Hours made $2.1m (£1.3m) for $7m (£4.4m), while Fox's fourth-placed adventure-comedy Gulliver's Travels, playing on a week-high 486 screens, grossed $2.1 (£1.3m) for $19.9m (£12.5m).
The Next Three Days and Tron: Legacy were the biggest fallers among the top ten, with their profits dropping 48%.
Fox's drama Conviction entered the chart in 12th position, making $442,969 (£279,016) from 253 screens, while there were decent openings - considering their low screen numbers - from Eros' Yamla Pagla Deewana ($338,726/ £213,356 from 48 screens) and Optimum's Blue Valentine ($280,072/ £176,411 from 38 screens), which scored the week's third and second-highest screen averages of $7,729 (£4,900) and $7,045 (£4,445), respectively.
This week sees saturation releases for Fox's critical hit Black Swan, Universal's comedy The Dilemma and Paramount's comedy Morning Glory, and wide releases for eOne's N.E.D.S and John Carpenter's thriller The Ward.