Espionage thriller has gone to Latin America, Australia and Spain, among other territories.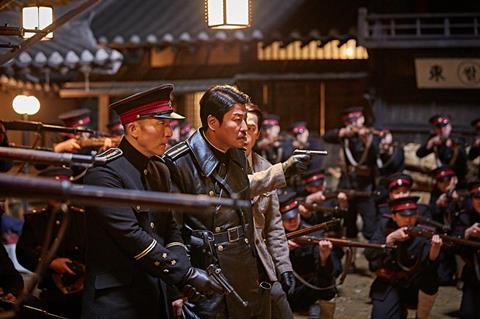 South Korean sales company Finecut has announced a slew of deals on Kim Jee-woon's espionage thriller The Age Of Shadows, including a sale to Latin America (California Filmes).
The film, which is Korea's submission to the Academy Awards' foreign-language film category, has also gone to Australia & New Zealand (Madman Entertainment), Spain (La Aventura), Portugal (Films4you), Hong Kong (Edko Films), Taiwan (Filmware International), Philippines (Viva Entertainment Group) and Turkey (Filmarti Film).
Starring Song Kang-ho (Snowpiercer) and Gong Yoo (Train To Busan), the film has clocked up more than 7 million admissions and $52.7m (KW57.8bn) at the local box office since its release on September 7, according to the Korean Film Council (KOFIC).
Warner Bros Korea's first local-language production screened Out of Competition in Venice and in Toronto's Special Presentation section.
CJ Entertainment America, which has taken distribution rights for North America, opened the film Sept 23. It grossed approximately $165,685 in the US from 41 screens over the first weekend, ranking 20th in North America, according to Finecut.
Christian Were of Madman Entertainment said: "I think that from the opening rooftop scene, Kim Jee-woon proves he is still the master of the action set-piece and this sets the momentum for a film that is constantly moving at a thrilling pace. The chemistry between the two leads brings an extra magic and depth. The story is also universal."
Set in the 1920s, the film tells the story a Korean member of the Japanese colonial police force who has a past as a resistance fighter when he is ordered to infiltrate a band of independence fighters trying to smuggle in explosives from Shanghai to Seoul.