Dir: Reha Erdem. Turkey –Bulgaria. 2009. 122 mins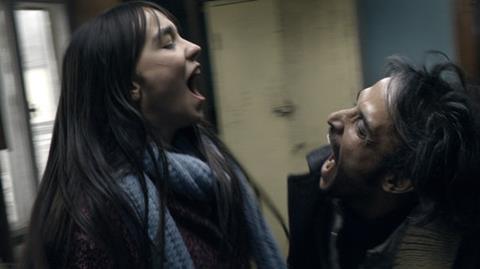 Reha Erdem's latest effort has gone largely unnoticed, despite collecting no less than four awards (best film, director, cinematography, sound design) at the Antaliya Golden Orange Film Festival late last year, most probably ignored because of its ambitious, exclusively art house profile.
A challenging film of the kind that only trained festival audiences might be interested in.
Erdem, who has scored in the past with similar fare (such as Times and Winds, made in 2006) which have had some festival success, has produced a challenging film of the kind that only trained festival audiences might be interested in.
First introduced as a tiny black spot approaching the camera through the vast expanses of a wintry, snow-covered landscape, the main character (Yesil) is a mysterious young man who adopts the symbolic name of Kosmos and who is obviously running away from something or someone. As soon as he reaches the remote, nameless village, he proceeds to save a young boy from drowning; cure an old tailor's asthma and relieve the splitting headaches of a local teacher, and soon gains the reputation of a miracle healer. But as soon as one miracle goes wrong the entire village turns on him, forcing him to escape the same way he came in.
Stunningly shot by Erdem's regular cinematographer Florent Herry in and around Kars, close to the Armenian border in North-Eastern Turkey, the realism of Erdem's picture combines frequent political allusions, such as the massive military presence protecting against unspecified neighbors. It is also rich with pure poetical images, such as the strange relationship between Kosmos and the girl (Turan) whose little brother he had saved.
The two communicate by imitating bird calls, with the anarchic Kosmos actually capable of levitating. Deliberately slow and mysterious, this story of the clash between a force of nature defying human laws and the inability of man to accept it will put audience patience to the test, but there is no denying it looks impressive on the cinema screen.
Production company: Atlantik Film
Producer: Omer Atay
Associate Producers: Cenal Noyan, Kanilovi Brothers
International Sales: Atlantik Film, +90 212 278 3611
Screenplay/Editor: Reha Erdem
Cinematography: Florent Herry
Production designer: Omer Atay
Cast: Sermet Yesil, Türkü Turan, Hakan Altuntas, Sabahat Doganyilmaz, Korel Kubilay, Akin Anli