Taken star Liam Neeson is set to play US Army General Douglas MacArthur in John H. Lee's upcoming Korean War film about the Incheon Landing Operation.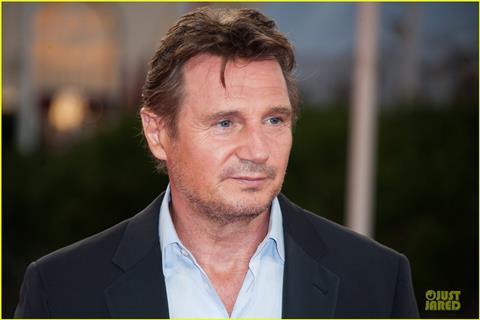 Operation Chromite will centre on eight Korean war heroes who carry out a covert operation preceding the Incheon landing which changed the tide of the Korean War, allowing South Korean and UN allied forces to retake the capital of Seoul from the invading North Korean army.
Taewon Entertainment head Jeong Tae-won told Yonhap news agency it plans to start production in late September with a budget of $12.7m (KW15bn). Neeson will travel to Korea for the shoot.
Lee is known for directing the hit tearjerker A Moment to Remember (2004) and 71 - Into the Fire (2010), a film about South Korean student soldiers during the same war, which Taewon Entertainment also produced.
The Seoul-based company has also produced films such as Return Of The Mafia, Three Kingdoms – Resurrection Of The Dragon and Athena: The Movie.
Taewon has also distributed films including the Lord Of The Rings series, Journey To The Center Of The Earth, Evangelion 1.0: You Are (Not) Alone and Sex And The City: The Movie.
The company planning to hold a press conference on the anniversary of the landing (Sept 15), and aims to release the film next year around the anniversary of the start of the Korean War, June 25, 1950.
The Korean cast has yet to be announced.