Amat Escalante's The Untamed (pictured) and Andrea Arnold's American Honey will compete for the Cinemax Award for the best competition film at the Mexican festival, set to run from November 9-13.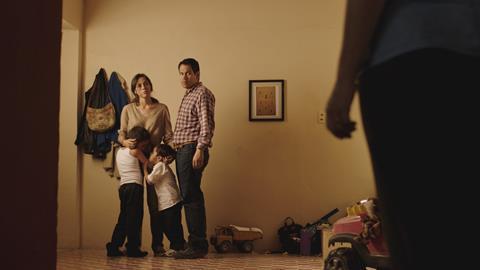 The other selections in the Competencia Los Cabos main competition strand are: Antonio Campos' Christine, Kristopher Avedisian's Donald Cried, Matt Johnson's Operation Avalanche, Gabe Klinger's Porto, Rafi Pitts' Soy Nero, Joey Klein's The Other Half and Kim Nguyen's Two Lovers And A Bear.
Competing for top honours in Mexico Primero are: Maria José Cuevas' Beauties Of The Night, Sebastián Hiriart's Carroña, Rodrigo Cervantes' Los Paisages, Lucía Carreras' Tamara y La Catarina, Ricardo Silva and Omar Guzmán's William, The New Judo Master, and Juan Andrés Arango's X500.
Festival heads said most of the Mexico Primero entries came through the festival's Gabriel Figueroa Film Fund.
The winners of the Cinemax Award for best film in the Competencia Los Cabos, Cinemax Award for best film in Mexico Primero and the Cinemax Audience Award for the most popular Mexican film from both sections will each receive MXN$200,000, roughly equivalent to USD $10,549 based on exchange rates at time of writing
The festival also carries a FIPRESCI Award for best Mexican film, the Labodigital Distribution Incentive worth USD$15,000 in services, and the Art Kingdom Showbiz Agency prize, worth USD$12,000, for the production of a trailer for one Mexico Primero entry.