The Los Cabos International Film Festival is bestowing a $56,000 prize from Labodigital on the Tribeca Film Institute (TFI).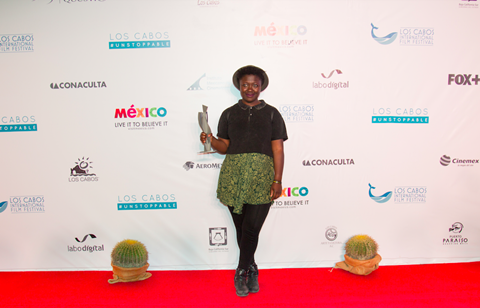 The grant builds on the existing relationship between the Mexico and New York festivals, which are collaborating on a project exchange at the Tribeca Film Festival's Industry Area called Cabos Discovery Meetings.
The new prize will go to a project backed by the TFI Documentary Fund and covers post-production services provided by Labodigital and an invite to the director and cinematographer to attend the fourth Los Cabos festival that runs from November 11-15.

Frances Bodomo's (pictured) Afronauts won $8,000 at last year's festival in Mexico and a $25,000 prize to fund post-production awarded by Splendor OMNIA.
TFI has selected two projects from the 2014 Los Cabos festival for the Bloomberg Award: Astrid Rondero's Our Darkest Days will receive $10,000 and Alonso Ruizpalacios' Museum gets $12,000.
Both filmmakers are attending the Tribeca Film festival