A dour Greek neo-noir from the director of Miss Violence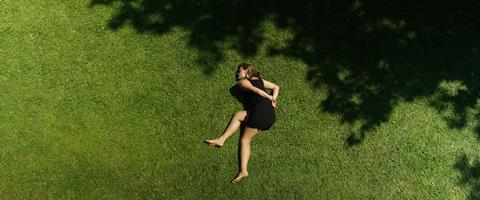 Dir: Alexandros Avranas. Greece. 2017. 99mins
A promising neo-noir descends into brutalist Greek bleakness in the fourth feature by Miss Violence director Alexandros Avranas, after the odd (and still only patchily distributed) English-language interlude of True Crime.
A tough love proposition even for adventurous, risk-taking arthouse distributors
There was an anger and rigour behind the bracingly sordid family abuse drama of Miss Violence that just about compsnsated for the unpleasantness, and announced Avranas as the tragedian of the new Greek wave, a director who, unlike his compatriots Yorgos Lanthimos or Rachel Athina Tsangari, likes to serve the dark side straight up, unmixed with surreal quirkiness. In Love Me Not, despite an initially impressive tonal control, Avranas' obvious desire to make the film a metaphor for something that is rotten in the state of Greece, and its clear debt to a certain classic brand of Double Indemnity film noir, never meld as they should.
The thriller element is derailed by heavy-handed symbolism, the metaphor muddied by the genre package. The result is a film that will be a tough love proposition even for adventurous, risk-taking arthouse distributors.
The disjunct only really begins to grate in the film's final third. Up to that point, this is a mannered but mostly intriguing switchback thriller centring on a couple (no character is ever named) who hire a young woman as a surrogate mother for the child they are unable to have. They appear well-off, and live in a well-appointed but soulless villa with pool in an upscale suburb. The wife, played by Eleni Roussinou, is fragile, with a sad-eyed smile that beams depression; the more grounded husband (Christos Loulis) has the suit and briefcase of a businessman – but there's something shifty about him, and we never do find out where he goes when he leaves the house.
A selection of great opera arias is playing when the self-possessed young surrogate mother-to-be (Célestine Aposporis) is welcomed into the couple's house, the kind that come on big compilation CDs of mellow classics. When the wife shows the woman who is to bear her baby around the house, they seem characters from different eras, acting in different registers - one a poised diva from the 1940s, the other a natural soul. Like much of the film, this is irritating but intriguing at the same time.
That Love Me Not doesn't go quite where expected is a plus. That it does so at such a solemn pace is less of a thrill. Every shot is carefully framed - we feel the effort – with muted sounds and a palette of sickly beiges, greys and pinks suggesting a world that is a faded copy of some brighter, clearer place.
Though there are times when atmosphere and the thriller chicane carry Love Me Not for minutes on end, it is too much of a vehicle, in the end, for too many state-of-the-Greek nation metaphors. They're given free rein, particularly in the film's grindingly dour and painful finale. Avranas may have intended a stinger in which a woman on a leash is made to crawl on her hands and knees over broken glass as an image of what he sees as the Hellenic value-vacuum in the wake of the financial crisis. But what we mostly take home is the uplifting message that bad people can be outfoxed by worse ones.
Production companies: Faliro House, Les Films du Lendemain
International Sales: Elle Driver, sales@elledriver.eu
Producers: Christos V. Konstantakopoulos, Kristina Larsen, Alexandros Avranas, Lelia Andronikou
Screenplay: Alexandros Avranas, Kostas Peroulis
Cinematography: David Pimm
Production design: Jacqueline Abrahams
Editor: Christos Giannakopoulos
Main cast: Eleni Roussinou, Christos Loulis, Manos Vakousis, Célestine Aposporis