Director George Miller to collect critics prize at San Sebastian Film Festival.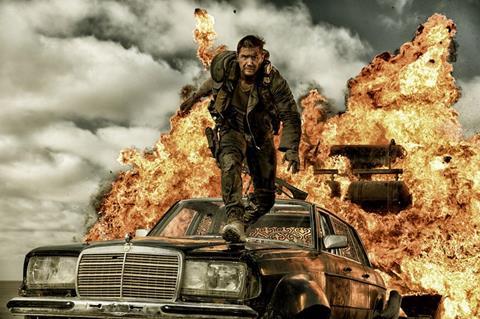 Mad Max: Fury Road has been voted best film by the International Federation of Film Critics (FIPRESCI) and director George Miller will collect the Grand Prix at the San Sebastian Film Festival (Sept 18-26).
The vote for the FIPRESCI Grand Prix 2015 saw the participation of 493 Federation members around the world, who made their choice from among films to have premiered after 1 July 2014.
The four finalists included László Nemes' Son Of Saul, Hou Hsiao-hsien's The Assassin, Jafar Panahi's Taxi and Mad Max: Fury Road.
Mad Max: Fury Road was screened in the Official Selection out of competition at the Cannes Film Festival in May.
Miller said: "You could have knocked me over with a feather! It's lovely to have this great cohort of critics acknowledge our collective labours in this way."
The action film will receive a special screening on Sept 18 at San Sebastian, attended by Miller who will collect the FIPRESCI Grand Prix at the festival's opening gala.
Since its creation in 1999, the FIPRESCI Grand Prix has been presented to directors including Michael Haneke, Paul Thomas Anderson, Jafar Panahi, Pedro Almodóvar, Jean-Luc Godard and Nuri Bilge Ceylan.
Last year's winner was Richard Linklater's Boyhood.