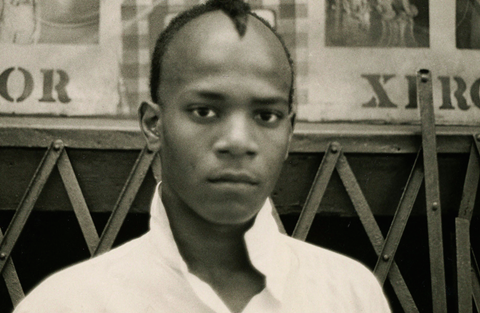 Magnolia Pictures has acquired North American rights to Boom For Real The Late Teenage Years Of Jean-Michel Basquiat following its recent world premiere in Toronto.
Sara Driver's documentary tells the story of New York City's recent history through the eyes of people who knew the artist and will next screen at the 55th New York Film Festival.
Driver had access to previously unseen works, writings and photographs by the late artist. Taking heads include Jim Jarmusch, James Nares, Fred Brathwaite aka Fab Five Freddy, and Luc Sante among others. Magnolia plans a 2018 theatrical release
"Sara has crafted an essential portrait of a boundary-pushing artist at the peak of his creativity," Magnolia president Eamonn Bowles said. "This is a wildly entertaining film that gets all the details right."
"I have always admired Magnolia's film selections and their attention to their releases over the years," Driver said. "And now, I am honoured and delighted to have our film with such a caring and wonderful company of true cinephiles."
Rachel Dengiz and Driver produced for Hells Kitten Productions, Faliro House, Le Pacte, Leopardo Filmes and Bunny Lake Films. Christos V. Konstantakopoulos, Jean Labadie, and Paulo Branco served as executive producers.
Magnolia co-executive vice-president Dori Begley and senior vice-president of acquisitions John Von Thaden negotiated the deal with ICM Partners on behalf of the filmmakers.
Photo: Robert Carrithers