The Palm Springs Film Society has announced that acting head of programming and Toronto's Primetime programmer will step in to fill the role after Helen du Toit's contract was not renewed.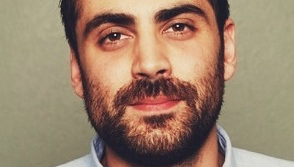 Lerman, who also serves as artistic director for the Philadelphia Film Society, will oversee all artistic decisions for the 28th annual Palm Springs International Film Festival (PSIFF), which runs from January 2-16, 2017.
However du Toit, the previous artistic director who served as interim festival director this year after Darryl Macdonald took medical leave, will not be returning.
This means there is currently nobody serving as festival director.
"Michael Lerman is a young but very seasoned film festival veteran who brings a keen eye for identifying and curating remarkable films and filmmaker talent," said festival chairman Harold Matzner. "He is an exemplary match for the Palm Springs International Film Festival.

"We were very impressed with his programming work at the Toronto International Film Festival and are honoured to have him join our Palm Springs team."