The Middle East International Film Festival's (MEIFF) new executive director Peter Scarlet has hailed a "stong slate" of films at next month's event that draws from established and emerging Middle Eastern and North African talent.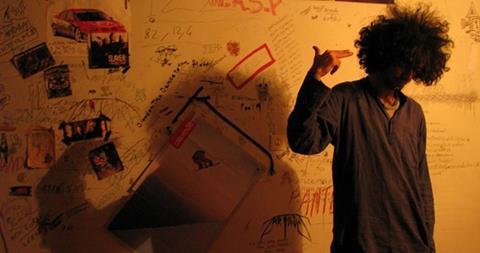 All in all 33 narrative and documentary features will vie for more than $1m in Black Pearl awards. Ahmed Maher's directorial debut The Traveler starring Omar Sharid will open Abu Dhabi's film festival, which runs from October 8-17.
Scarlet and his team of programmers have selected two world premieres in the narrative section – Mohamed Al-Daradji's Iraqi entry Son Of Babylon and Oussama Fawzi's Egyptian tale True Colors.
Claire Denis' White Material (France), Glendyn Ivin's Last Ride from Australia, Iranian film-maker Bahman Ghobadi's No One Knows About Persian Cats, and Tian Zhuang-Zhuang's The Warrior And The Wolf (China) get their Middle East premieres.
Dilip Mehta's Cooking With Stella (Canada) gets its international premiere and there are Middle East premieres for: Joseph Mathew-Varghese's Bombay Summer; Raja Amari's Buried Secrets (Tunisia-France-Switzerland); and Ahmad Abdalla's Heliopolis – New Egypt.
Rigoberto Perezcano's Northless from Mexico, Elia Suleiman's The Time That Remains (Palestine-UK-Italy-Belgium-France), Valery Todorovsky's Hipsters (Russia), Alejandro Fernandez Almendras' Huacho (Chile-France-Germany), and Hatem Ali's The Long Night (Syria) also get Middle East premieres.
Pelin Esmer's 10 To 11 (Turkey-France-Germany) and Mostofa Sarwar Farooki's Third Person Singular Number (Bangladesh) receive Gulf premieres.
There are $100,000 prizes for best narrative and best Middle Eastern narrative films in competition; $50,000 for best new narrative director and best new Middle Eastern narrative director; and $25,000 for best actor and actress.
Louie Psihoyos' Sundance hit The Cove (USA) and Michael Winterbottom and Mat Whitecross' The Shock Doctrine (UK) get Middle East premieres in the documentary strand, alongside world premieres of Mohamed Zran's Being Here (Tunisia), Nabiha Lotfy's Carioca (Egypt), Tahani Rashed's Neighbours (Egypt), Karnal Aljafari's Port Of Memory (Palestine/UAE), and Maher Abi Samra's We Were Communists (Lebanon-France).
Ebrahim Saeedi's All My Mothers (Iran-Iraq) gets its international premiere and there are Middle East premieres for: Johan Grimonprez' Double Take (Netherlands-Belgium); TC McLuhan's The Frontier Gandhi: Badshah Khan, A Torch For Peace (Afghanistan-India-Pakistan); Boris Mitic's Goodbye, How Are You (Serbia); and Michael Ballhaus and Ciro Cappellari's In Berlin (Germany).
Receiving Gulf premieres are Ghassan Salhab's 1958 (Lebanon), Franny Armstrong's The Age Of Stupid (UK), and Orhan Eskikoy's On The Way To School (Turkey).
The best documentary and best Middle Eastern documentary will each receive $100,000, while best documentary director and best Middle Eastern documentary director each receive $50,000.