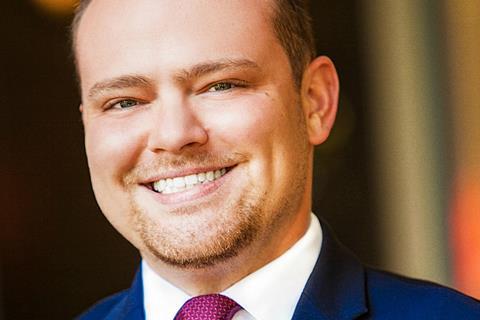 James Andrew Felts' new Motion Picture Exchange will launch sales in Cannes on Big Gold Brick starring Andy Garcia, Emory Cohen, Megan Fox, Lucy Hale, and Oscar Isaac.
Brian Petsos wrote and will direct the story of aspiring writer Samuel Liston (Cohen) and his experiences with Floyd Deveraux (Garcia), an enigmatic, middle-aged father of two who enlists Liston to write his biography.
Just as the circumstances leading up to the arrangement are remarkable, so Liston's efforts to write the book are quickly engulfed in chaos. Shiloh Fernandez and Frederick Schmidt will play key supporting roles.
Petsos produces with Greg Lauritano under Petsos's A Saboteur label, alongside Jonathan Bronfman through JoBro Productions, Sergio Rizzuto and Danny Sawaf. Executive producers include Kristen Wiig, Jason Braun, Lee Broda, Karim Fayed, Felts, Cary Flaum, Lon Molnar, Sameer Patel, Jeff Rice, Tom Sulkowski, Steve Swadling, and William G. Santor, Andrew Chang-Sang and John Hills for Productivity Media.
Petsos makes his feature directorial debut after directing two shorts starring Isaac – Lightningface and Ticky Tacky.