Special jury prize awarded to Daphne Matziaraki for documentary 4.1 Miles.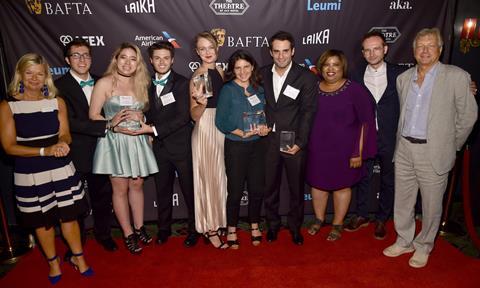 The British Academy of Film and Television Arts (BAFTA) has announced the winners of the 2017 Student Film Awards.
In a gala ceremony in Los Angeles there was a tie in the first ever BAFTA Student Film Award for Animation presented by LAIKA between Alicja Jasina for Once Upon A Line (USC) and Kal Athannassov, John McDonald and Echo Wu for The Wishgranter (Ringling College of Art & Design).
The BAFTA Student Film Award for Documentary was awarded to Daphne Matziaraki for 4.1 Miles (USC), which also won the special jury prize.
The BAFTA Student Film Award for Live Action was awarded to Jimmy Keyrouz for Nocturne In Black (Columbia University).
This year, the BAFTA Student Film Awards underwent an international expansion, resulting in more than 400 submissions from 15 countries.
The BAFTA LA Access For All campaign has benefited from the expansion and will drive funds towards the organisation's scholarship initiatives aimed at providing opportunities for careers in the entertainment industry without regard to demographics or personal circumstance.
This year's special jury included directors Ron Clements and John Musker, actress Shohreh Aghdashloo, actor Ioan Gruffudd, director-producer David Gelb, and editor Joan Sobel.
The finalist filmmakers participated in a networking reception with the BAFTA Membership, a masterclass presented by LAIKA, and a roundtable discussion on global production with Pinewood and Entertainment Partners.
"The films were incredibly moving and shocking, and the stories were brilliantly told," Aghdashloo said. "I found myself forgetting that I was watching the work of students, and not professional filmmakers."
Clements added: "This was a very exciting experience for me. The films were so moving and I was glad to have seen them all. I was not sure what to expect, but was incredibly impressed with the quality of the students' work."
Peter Morris, chair of the BAFTA Los Angeles new talent committee said: "We are delighted that our first international BAFTA Student Film Awards has exceeded our expectations, bringing together a multi-cultural group of filmmakers who have produced a range of films with depth, humour, and pathos. The future of our industry is in great hands!"