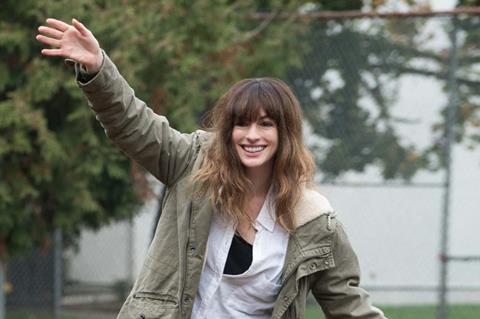 Tom Quinn, the CEO & Founder of US distribution outfit Neon, has revealed details of just how the innovative new company (set up with Alamo Drafthouse's Tim League earlier this year), is going after younger audiences not catered for by more traditional distributors and exhibitors.
"At Neon, part of the differentiation and what will hopefully be our success, is that we are trying to build a brand as (providing) a consistent slate of films for a sustainable audience of a very unique demo," Quinn commented during a Zurich Summit Panel on How Will The New Face Of Distribution Save International Cinema.
Among Neon's early pick-ups have been Laura Poitras' Risk, Matt Spicer's Ingrid Goes West and offbeat comedy-drama Colossal. At TIFF last month, Neon acquired I, Tonya starring Margot Robbie.
Quinn and League are pursuing titles that appeal to audiences who "skew under 45, that have no aversion to violence, no aversion to foreign language and to non-fiction."
Big data
Over time, Neon plans to build "a data set" that will enable the company to serve this audience better. "I think it is key that, one, if you want to build a brand, you're thinking beyond one movie, you're thinking about a slate of films and, two, having a direct voice within your company that allows filmmakers that you grow with to interact with their audience as they see fit."
Neon is also evolving "direct to consumer" marketing techniques utilising social media and isn't relying on traditional TV advertising.
Quinn and his fellow panelists were critical of exhibitors who don't seek to engage with their audiences.
"Theatres are these empty vessels - nameless, faceless, empty, neutral vessels. They don't community build. They're not in touch with or (don't) recognise their own audience," Quinn stated.
This isn't at all the case with the Alamo Drafthouse chain, launched in Austin, Texas, in 1997. "My business partner Tim League has built a theatre chain which specifically caters for its audience. His audience comes to his movie theatres regardless of what is on screen. Part of the secret to his success is that they've perfected the food and beverage concept," Quinn explained. "The bigger theatre chains are missing what is special about allowing each and every theatre to find its identity in its community."
The challenge for Neon as a distributor now "is to find content that works for those theatres" and that will "move beyond the clutter of all the other entertainment options people have at home." Quinn talked of "eventising" the releases of movies so each one has an impact.