EXCLUSIVE: Film exploring legacy of Thailand's 1976 Thammasat University massacre scores international deals.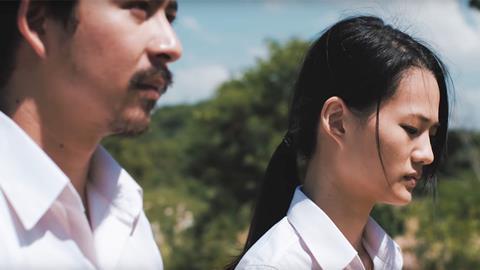 Paris-based sales outfit Luxbox has unveiled a fresh round of sales on Thai director Anocha Suwichakornpong's timely political film By The Time It Gets Dark (Dao Khanong), including to New York-based world cinema distributor KimStim for the US.
Exploring the legacy of Thailand's 1976 Thammasat University massacre, in which at least 46 students were killed by government troops and paramilitary forces, the film intertwines the lives of a number of characters touched by the event from a former female political activist to a young documentary filmmaker and a pop-star.
"We're thrilled to be bringing Anocha Suwichakornpong's mesmerising and haunting second feature to US audiences. With Dao Khanong, Anocha proves she deserves equal respect to other world renowned Thai filmmakers such as Apichatpong Weerasethakul, and Pen-ek Ratanaruang," said KimStim founder Ian Stimler.
It is Suwichakornpong's second solo feature film after her 2009 work Mundane History.
In other fresh deals, Luxbox has also sold the film to new Montreal-based arthouse distributor Acéphale for Canada and Guillaume Morel's Paris-based indie outfit Survivance.
"The discovery of Anocha's work has been very important in Survivance's history, in our will to search and distribute young new talents. She is one of the first directors who trusted us when we launched our distribution activity," commented Morel.
As previously announced by Screendaily, the film was also recently picked-up for the UK by Asian cinema specialist Day For Night.
After premiering at Locarno over the summer and playing at several other festivals since, the film was recently given a limited released in Thailand where its producer Soros Sukhumi said it was well-received.
"The film has been hailed as a "must-see" for Thai audiences and the best Thai film of the year. The film is only having a limited theatrical release, but it is warmly received by audiences," said Sukhumi.
The film was a co-production between France, Netherlands, Qatar and Thailand.