Notes On Blindness and Life, Animated among four features to benefit from exhibition fund.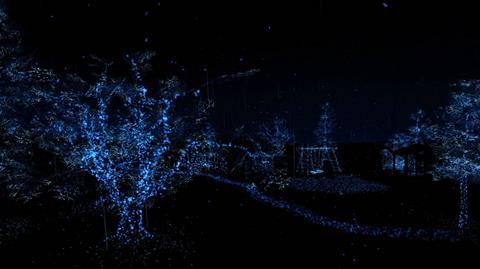 Film exhibition conference This Way Up has announced the four winners of its Exhibition Innovation Awards, who will share a fund of $67,000 (£50,000).
Dogwoof, Live Cinema UK, Sheffield Doc/Fest & Curzon Artificial Eye and Cinema Nation will each use their share to entice audiences across the UK to specialised films.
Dogwoof will use the fund to support the release of documentary Life, Animated, the story of an autistic child who navigates life through his love of Disney films
Working alongside popup cinema partners throughout the UK and Ireland, and organisations specialising in Autistic spectrum conditions and Asperger's Syndrome, Dogwoof is planning preview screenings of the film from September to December, followed by panel discussions exploring the film's sensitive content.
Live Cinema will dedicate its share of the fund to The Unfilmables, which takes abandoned film ideas such as Alejandro Jodorowsky's Dune and Stanley Kubrick's Napoleon, and recreating them through newly commissioned live soundtracks and artistic interpretations. It will take place across a five-date UK tour in Spring 2017.
Sheffield Doc/Fest & Curzon Artificial Eye has used the fund to support its nationwide tour of Notes on Blindness: Into Darkness. The VR project complements Notes On Blindness, a documentary based on the audio diaries of a man who lost his sight.
Cinema Nation - a community interest company that supports film exhibition – put its share toward Who Am I?, which presents a customisable online quiz for exhibitors to skin and adapt to their particular festival, season, or screening. It aims to make the process of surveying audience figures easier in a bid to produce higher audience response rates.
The Film Exhibition Innovation Fund was initiated by Film Hubs Scotland, North and North West Central – the three BFI Film Audience Network hubs behind This Way Up.
This Way Up 2016 will take place at the Glasgow Film Theatre on Nov 29-30.