Dolby partners with Les Cinémas Gaumont Pathé to expand presence in Europe.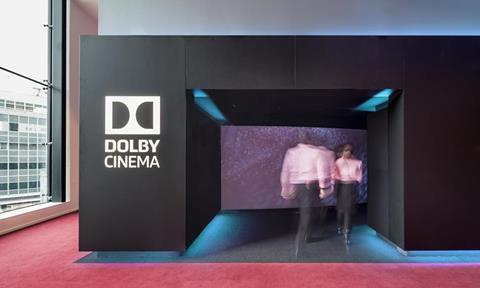 Dolby and Les Cinémas Gaumont Pathé have revealed plans to open ten Dolby Cinema sites in France and the Netherlands.
Seven sites will open in France, including in Massy, south of Paris and Nice, and three in the Netherlands, including Amsterdam and Rotterdam.
Dolby has not yet announced the other locations, but said that some sites could open in autumn 2017.
Dolby Cinema features the Dolby Vision laser projection system and Dolby Atmos sound technologies and is a competitor to IMAX in the premium cinema sector.
In the past two years, more than 325 Dolby Cinema sites have been installed or committed to across the globe. More than 85 titles have been released or announced in the Dolby Cinema format to-date, including Alien: Covenant and the upcoming Blade Runner 2049.
There are currently five Dolby cinemas in Europe; Vue Hilversum and Vue Eindhoven (the Netherlands), Cinesa La Maquinista, Barcelona (Spain) and Cineplexx Salzburg and Linz (Austria).
Dolby has deals with other exhibitors including Vue, AMC, Cineplexx and Wanda.
Martine Odillard, chairman of Les Cinémas Gaumont Pathé said: "We look forward to working with Dolby to bring this first-class experience to movie lovers. Dolby's approach to offering a total premium cinema experience with Dolby Cinema is something we are eager to deliver to our customers throughout France and the Netherlands."